Magazine
Current Issue:
Fall 2012
Explore New York's Finger Lakes region, where a national forest offers hiking, horseback riding and more. Discover the toil hurricanes, floods, ice storms and more take on forests and how they recover. Travel to the Greater Yellowstone Area, where our forests are being ravaged by pests and disease, and learn how American Forests is working to save this iconic landscape. Plus, we visit Texas' capital to explore its urban forest, and we meet a woman who has helped preserve the legacy of a tree that pre-dates the Civil War.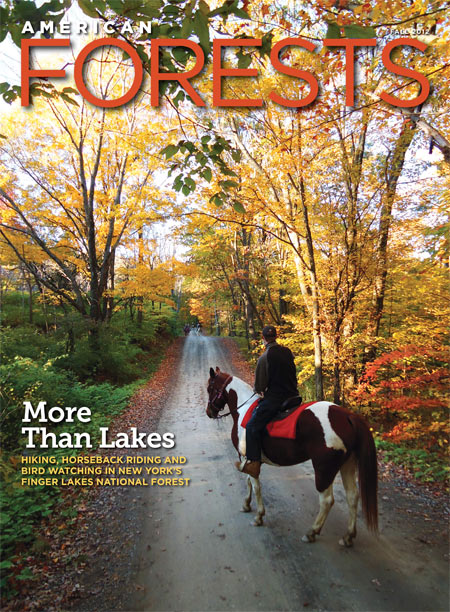 Get Involved
There is a lot you can do to ensure that our forests in cities and natural landscapes are healthy for generations to come. Be a voice for forests.
Support Us
Every gift helps American Forests restore forests in cities and natural landscapes — for people, wildlife and the planet. Give today and help us protect forests for tomorrow.