Frequently Asked Questions
Gifts of Trees and Memorial Tree Plantings
How do I donate money to plant trees in honor of somebody's birthday or other celebration?
Use our Gift of Trees donation form, where you can customize a certificate that you can send to a recipient. If you do not have the e-mail address of the recipient, you can send the certificate to yourself by selecting "I am also the recipient of the certificate."
How do I donate to plant trees in memory of a person who has died?
Use our Memorial Trees donation form, where you can customize a certificate that you can send to a recipient. If you do not have the e-mail address of the recipient, you can send the certificate to yourself by selecting "I am also the recipient of the certificate."
Will the recipient of the certificate know how much I donated?
The recipient will be informed about the number of trees being planted. They might be able to deduce from this number the amount of your donation, due to our $1 per tree program.
For memorial trees, will there be a plaque installed to associate the tree with the deceased?
No, unfortunately, this is not possible as the planting sites need to remain as natural as possible. Also, due to the high volume of trees we plant, it would be impossible to post signage for each tree planted.
How does American Forests coordinate memorial trees through funeral homes?
Occasionally, people purchase memorial tree plantings through funeral home websites. These online platforms are managed by our corporate partners, who process the transactions and handle all communication with the purchasers. A portion of these proceeds passes to American Forests to perform the tree-planting activities.

Such purchases through corporate partners on the funeral home websites are not tax-deductible donations to American Forests. And, if you have purchased trees through a funeral home, you will need to directly contact the company that processed the sale for assistance with your purchase and for any additional information related to the transaction.
Can I choose where the trees are planted when making my donation?
Our program experts use the latest science and data to identify the highest-priority public forest land that is in greatest need of reforestation at any given time. For this reason, donors are unable to select the tree-planting location.
Will I be told when and where the planting occurs after making my donation?
Given the high volume of trees we plant, we do not have the administrative capacity to track each donation to a particular location.
Can I visit the site where trees are being planted?
Trees often are planted in forests with delicate ecosystems, such as those recovering from an extreme wildfire. Therefore, we recommend not visiting the planting sites while they are in restoration. For trees planted in government-owned forests, the local rules governing visitation apply.
If I donate money to American Forests to plant trees, can you mail the tree to me so I can plant it where I want?
For trees to survive, they need to be planted in the right places and cared for in the right way. Our tree-planting experts are best equipped to make sure this happens. Also, the majority of trees we plant are on public land, such as state and nationally owned forests and parks, not on private property.
Are donations to American Forests tax-deductible?
American Forests is an exempt charitable nonprofit organization as described in Section 501(c)(3) of the Internal Revenue Code, meaning that your donation is tax deductible to the fullest extent of the law. Our tax identification number is 53-0196544.
How do I become an American Forests member? What are the benefits in doing so?
With a donation of $25 or more, you will become a member of American Forests. Benefits include an annual subscription to our award-winning magazine that is published three times per year, periodic updates about the impact of your membership and invitations to online engagement opportunities.
How do I update my recurring monthly donation?
To make changes to your monthly gift, call us at 202-370-4520. To cancel a gift, you may call us or send an email to info@americanforests.org.
How do I know if my online donation was successful?
After submitting your donation online, our form may take a few seconds to process the transaction. Please wait until you receive a final confirmation screen to be sure that your gift was successful. In addition, you will receive immediately an automated e-mail with your gift receipt as soon as the transaction is complete. If you have not received a confirmation message, you may want to attempt your donation again. Feel free to contact your bank or credit card company to verify if the initial transaction was successful.
How can American Forests plant a tree for only a dollar?
Our dollar-per-tree program reflects the cost to plant trees in natural landscapes. The cost is low because we plant seedlings (not saplings, which are larger), and we plant thousands of them at one time, making it possible for us to negotiate bulk prices from the tree nurseries where we source the seedlings. In some cases, the trees will cost us less than $1, and the savings we accrue on those projects allow us to supplement the cost of other projects where trees cost more than $1. In most cases, we rely on funds from public and private partners to cover the other costs of planting seedlings, such as paying for planting crews and post-planting care.
Trees usually are planted in the spring and fall when the weather is cool and/or the seedlings are dormant. In some regions we also plant in summer to track seasonal rainfall patterns.
Where does American Forests plant trees?
Our project locations are constantly changing and expanding. To learn more, check out our projects map.
What is the survival rate of planted trees?
The survival rate is based on the specific conditions of that planting site and the tree species being planted. On average, survival rates for our projects exceed 90%. In cases where survivability is a cause for concern, we often will plant extra saplings to make up the difference, either at the initial time of planting or during subsequent monitoring we do for the first three to five years following the initial planting.
What types of trees does American Forests plant?
The vast majority of tree species are native to the area where they will be planted. However, in cases where climate change is shifting the traditional ranges of certain species, we may opt to plant species that we believe, based on our climate-informed scientific research, will thrive on that site. Additionally, in the case of our urban forestry planting projects, in some cases we will opt to plant hardy non-native species in cities because they are more resilient in the harsher urban environment. However, our preference is always to use native species where possible.
Does American Forests plant tree seeds, seedlings or saplings?
In large landscapes, we only plant seedlings. In some of our urban forest tree-planting projects, we plant trees that can be three- to six-feet tall to improve the likelihood that they will survive and thrive.
Can American Forests plant trees on private land?
We primarily plant trees on public land, such as state and national forests and parks, so we can ensure the right trees are planted in the right places and managed in the right way.
Does American Forests support thinning of forests?
When forests become too dense, they can become unhealthy and raise the risk of extreme wildfire. To address this, it may be necessary to remove some trees to bring back into balance the number of trees that can be supported on that land.
What happened to the American Heritage Trees program and its Historic Tree Company catalog?
In 2011, American Forests transferred the program, which sold the descendent stock of historic trees, to American Heritage Trees. American Heritage Trees is a nonprofit organization that promotes educational and environmental development by providing saplings of trees from important places throughout the United States that can be purchased by individuals, schools or organizations.
What happened to the CityGreen program?
In 2010, American Forests closed its CityGreen program. We now use the i-Tree assessments tools for our urban tree assessments. i-Tree is a state-of-the-art, peer-reviewed software suite from the U.S. Forest Service that provides urban forestry analysis and benefits assessment tools. i-Tree Tools are in the public domain and are freely accessible.
Can I get a copy of an article from an American Forests magazine?
We maintain an online archive of our magazine issues dating back to 2011. Issues produced prior to 2011 currently are unavailable to the public.
What is American Forests' position on going paperless?
We believe in using paper responsibly. So, when possible, we use recycled paper or paper certified by the Forest Stewardship Council or Sustainable Forestry Initiative. We do not support eliminating the use of paper, given that doing so could create an economic hardship for forest landowners who sustainably harvest wood for paper production. That hardship could result in selling the land for non-forest use. We prefer for the land to remain as a forest as long as it is managed sustainably, so people and wildlife can benefit from everything forests offer.
What is American Forests' ranking with charity watchdogs?
We have a Gold Seal rating on GuideStar and a three-star rating on Charity Navigator. We do not have a higher rating on Charity Navigator because we are part of a co-op with other nonprofit organizations that share donor lists to help reduce the overall costs of our fundraising efforts to acquire new donors. Charity Navigator also reduces the ratings of organizations that invest in staff growth — which is the core source of our ability to do our work and execute our mission — because they see that investment as additional overhead costs rather than as capacity building for increased mission delivery.
Does American Forests offer internship or volunteer opportunities?
No. However, you can learn more about how to get involved with our work by visiting our Action Center. In addition, you can assist our efforts by signing up for our mailing list, making a donation, letting others know about our organization and participating in our Champion Trees program.
What is the Champion Trees program? And how can I nominate a tree for it?
In 1940, American Forests launched Champion Trees to locate and preserve the largest living specimens of American trees for future generations. Anyone can nominate a potential Champion Tree by using our online nomination form on our website. If you have questions about the program, please contact Rose Tileston, who manages our Champion Trees program, at rtileston@americanforests.org.
I want to visit a Champion Tree. Could you send me the location?
As much as we would love to provide you with the location of our Champion Trees, many of these trees are located on private property. American Forests has a blanket policy of not disclosing the location in order to protect them. You can find this policy on our website.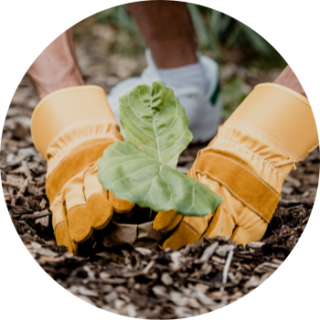 Get Involved
There is a lot you can do to ensure that our forests in cities and large landscapes are healthy for generations to come. Be a voice for forests.
Take Action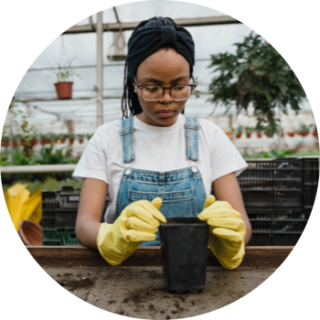 Support Our Work
Every gift helps American Forests restore forests in cities and large landscapes — for people, wildlife and the planet. Give today and help us protect forests for tomorrow.
Donate Today