Introducing the Tree Equity Alliance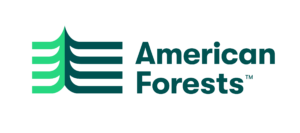 Tree Equity is about ensuring the myriad benefits of trees and urban greening are equally accessible for all – especially those who, due to the legacy of redlining and other historically discriminatory practices, are disproportionately impacted by the lack of green space, poor air quality, and now, climate change. By prioritizing Tree Equity in communities lacking trees, cities can help tackle environmental and health inequities while positively impacting the entire community by reducing deaths from extreme heat, lowering stress levels, and improving air quality.
To help spearhead a movement for Tree Equity, American Forests, GreenLatinos, Groundwork USA and One Tree Planted have come together in a new, innovative partnership – the Tree Equity Alliance. This partnership will help create a unified voice around Tree Equity and model holistic and collaborative approaches essential for delivering the full benefits of Tree Equity for cities and communities.
Leveraging expertise in urban greening, tree planting, community impact, addressing environmental injustice, and training grassroots advocates, the Alliance partners will provide a range of support directly to cities, nonprofits and community groups committed to Tree Equity as part of a collective impact model, from technical assistance to training to federal funding. 
Our goal is to build a movement to ensure that everyone across the U.S. experiences the benefits that trees provide – no matter their zip code – and this is just the beginning. We're looking for partners – from fellow nonprofits to corporations that care about their communities – to help expand our reach and grow our impact. Won't you join us?
I'm interested in learning more: