Our Roots
Run Deep
American Forests is the oldest
national nonprofit conservation
organization in the United States
Photo: KhunYing / Shutterstock
Since our founding in 1875, we have been the pathfinders for creating healthy forests from coast to coast. For example, we championed the creation of the U.S. Forest Service and have persuaded Congress to provide stable funding for fighting and preventing forest fires. Our deep knowledge of forests and track record of collaboration position us to build a reforestation movement in America.
Our Mission
American Forests creates healthy and resilient forests, from cities to large natural landscapes, that deliver essential benefits for climate, people, water and wildlife. We advance our mission through forestry innovation, place-based partnerships to plant and restore forests, and movement building.
Photo: Day's Edge Productions / American Forests
Photo: Day's Edge Productions / American Forests
Our Vision
We envision a world in which the significant environmental, societal and economic benefits of forests are fully realized and equitably available to all people.
Our Values
We embrace diverse perspectives, focus on the most pressing issues of the day, empower others and engage in projects, even if the results are only experienced by future generations.
Photo: Day's Edge Productions / American Forests
Photo: Tim Bogdano / Unsplash
Our Programs
We help ensure that large forest landscapes are healthy and resilient to the impacts of climate change. In cities, we help develop and bring to life plans for planting and caring for trees in the neighborhoods that need trees the most.
Our projects range from working with local partners to plant trees to educating U.S. Congressional leaders about new policies and programs that could help reforest America.
Our History
American Forests has been at the forefront of every positive change that has happened in the nation's forests and has always stood up for healthy forests.
Photo: Katia Goretti / Flickr
Our Approach
We develop tools and conduct scientific research in our Innovation Lab, creating partnerships in cities and forest landscapes and build movements that inspire change related to two of the most pressing issues of the day: climate change and social equity.
Photo: Jason Houston / American Forests
Our Team
Our team of 50+ people includes scientists, experts in urban forestry and large-scale forest restoration, people who know how to create and lead coalitions, policy experts and others.
Our Lead Corporate Partners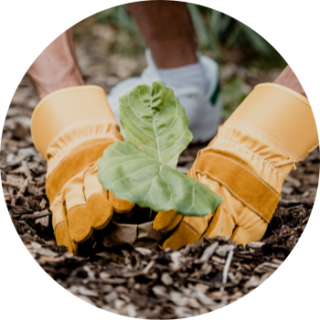 Get Involved
There is a lot you can do to ensure that our forests in cities and large landscapes are healthy for generations to come. Be a voice for forests.
Take Action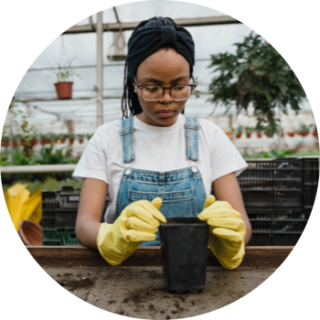 Support Our Work
Every gift helps American Forests restore forests in cities and large landscapes — for people, wildlife and the planet. Give today and help us protect forests for tomorrow.
Donate Today