About Us
Board of Directors
Mary Wagner
Board Chair
Mary Wagner most recently served as associate chief of the U.S. Forest Service where she stewarded 193 million acres of national forests and grasslands and led a workforce of 28,000 employees. Mary was raised in southern California, where her love for the outdoors grew in the San Bernardino and San Jacinto Mountains.
"My work reinforced the importance of trees and nature in sustaining life, enriching communities, fostering hope, and the power of people to make a difference. American Forests, partners, and members are making a positive difference in this world and I'm honored to be a member of the Board."
William (Bill) H. Bohnett
Vice Chair
Bill is the chair of the advisory board of the Smithsonian Environmental Research Center and a member of the executive committee of the U.S. Council on Competitiveness. Additionally, he serves on the Energy Security Leadership Council of SAFE (Securing America's Future Energy).
"The climate crisis is the decisive global issue of our time and American Forests plays a critical role in understanding and solving one of the planet's best hopes for climate change mitigation: trees."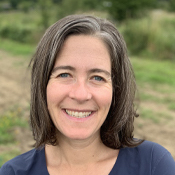 Ara Erickson
Secretary
Ara is the corporate sustainability director at Weyerhaeuser, one of the world's largest private owners of timberlands and one of the largest manufacturers of wood products in North America. The company is proud to manage one of the most sustainable, versatile resources on earth – forests – while making products that people need.
"I unabashedly love forests and am enamored by all the amazing benefits they provide. I believe we can work alongside nature to grow trees to turn into products we all rely on, every day, while at the same time ensuring forests are cleaning the air, filtering water, providing canopy and wildlife habitat, and just being absolutely beautiful and stunning in their own right. American Forests is working to create a world where these benefits are balanced and valued."
Elisa Rapaport, Ph.D.
Treasurer
Elisa is a philosophy professor, author and nonprofit professional with a specialization in applied ethics. She is a trustee for the Rapaport Family Charitable Trust and a volunteer leader with organizations as diverse as the American Red Cross, the Anne Frank Center USA and the Walt Whitman Birthplace Association.
"I believe in giving back — to my community, to the nation, and to the world. American Forests gives people an effective, tangible way to have an impact on the environment."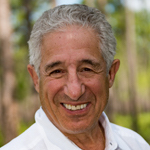 Richard Kabat
Immediate Past Chair
Richard is an investor and retired developer of shopping centers and other commercial properties. In earlier years, as general counsel to a public company retailer, he was a principal in the creation of innovative retail chains.
"My grandchildren and all of their generation are going to live in a much degraded environment. Supporting American Forests is the most effective thing I can do to alter that seeming inevitability."
Jad Daley leads the strategic direction of American Forests and serves as its "chief engagement officer" in building diverse partnerships to advance American Forests' mission. Tapping into his skills and experience related to program development, he also is directly involved in the organization's programmatic work, such as forest-climate science, policy development and communications.
Daley was named president and chief executive officer in 2018, after leading the effort to center the organization's work on climate change and social equity. He has a long history of leadership on these issues, having co-founded the Forest-Climate Working Group and the 1t.org US Chapter, and establishing the first-ever climate change program at The Trust for Public Land, where he served as a vice president and held the endowed Martha Wyckoff Fellowship.
Daley has played a leading role in authoring federal legislation to establish federal forest programs such as the Urban and Community Forestry Program, Community Wood Energy and Wood Innovation Grant Program, Northern Border Regional Commission and Highlands Conservation Grant Program.
Daley serves on the board of directors of the Extreme Heat Resilience Alliance, Sustainable Forestry Initiative, U.S. Nature4Climate and North American Forest Partnership. He is also a grant-making advisor to the Wildlife Conservation Society's Climate Adaptation Fund, The Nature Conservancy's Restoration Accelerator and the Open Space Institute's Appalachian Landscapes Protection Fund.
Daley is a widely published writer on climate change, including peer-reviewed research and publication in outlets such as Time Magazine, New York Times, Washington Post, The Hill, Medium, and diverse other outlets.
Daley has earned a Bachelor of Arts degree from Brown University and a Master's degree in environmental law and policy from Vermont Law School.
"I yearn for game-changing progress on the urgent challenges of climate change and social equity. I am inspired by my belief that trees can provide transformational impact in these areas, and the knowledge that we are doing work daily that can save lives and our climate, changing the trajectory of our nation."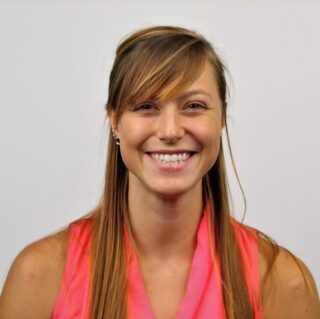 Holly Beale
Holly is Microsoft's Sr. Program Manager of Datacenter Community Environmental Sustainability, directing Microsoft's approach to environmental sustainability in Microsoft's worldwide datacenter communities. She also co-founded and leads Microsoft's Worldwide Sustainability Community for employee engagement. She is an avid plant-powered outdoor adventure enthusiast and loves many adventure sports.
"No other organization I have come across possesses the staggering combination that American Forests holds of our shared deep-seated passion, arc towards justice and equity, technical capabilities, national reach, and the resources to get things done. I am beyond thrilled to be able to contribute to their mission."
E. Zimmermann (Zim) Boulos
Zim Boulos is the owner of Office Environments and Services (OES), a provider of business furniture since 1981. OES has 27 employees, based in Jacksonville, Florida. Zim is also a past chairman of the City of Jacksonville Economic Development Council.
"From my own experience, I know that trees and parks play a major role in making cities healthier and better places to live. American Forests is a champion for urban forests from coast to coast."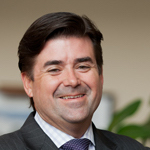 William (Bill) Hazelton
Bill serves as division president of the Chubb Group Environmental Risk Division. Chubb is the world's largest publicly traded property and casualty group.
"I have been a champion in my company for getting more involved in environment and sustainability issues. Working with American Forests has been an important way for us to advance our goals in this area."
David Hunter, Ph.D.
David is Senior Advisor for Government and External Relations at the Electric Power Research Institute. He is an earth scientist by training and life-long environmentalist with 30 years' experience in energy and environmental policy.
"I'm passionate about climate change and trees, so I was naturally drawn to American Forests' ground-breaking work in both. While my career has been dedicated to climate, my pastime is teaching my children the magic and majesty of America's forests, and the joy of planting and caring for trees on our farm in Western Maryland."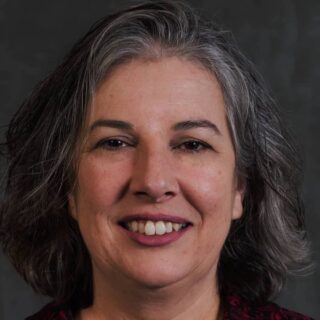 Clara Poffenberger
Clara is an environmental attorney with over 30 years in practice, co-owner of a biodynamic-aspiring farm in Shenandoah Valley, permaculture enthusiast, and proud mother of two eco-sensitive adult children. Her professional career spans service at the U.S. EPA, in-house counsel for a major energy corporation, and outside counsel for many companies; and includes participation and serving in leadership roles in industry trade associations and organizations for environmental professionals.
"Trees are at the intersection of climate change mitigation and resiliency and social welfare and activism. Proactive progressive urban forestry actions, like AF's Community ReLeaf, can make a profound multigenerational impact on wildlife, human physical and mental health, and the conditions of poverty and nutrition. I feel particularly drawn to AF's mission, initiatives and projects, like AF's Food Forest projects, that contribute to both social and environmental progress at the community level as they educate and inspire current and future generations."
Pamela Tate
Pamela Tate served for 28 years as President and CEO of The Council for Adult and Experiential Learning (CAEL), a national, non-profit educational organization committed to expanding lifelong opportunities for adults and advancing experiential learning and its assessment. Since 2018-2019, Tate has devoted her life to addressing the climate crisis. As a Certified Climate Reality Leader and Chair of the Campaigns Committee of the Chicago Metro Chapter of Climate Reality, Tate works on regenerative agriculture practices, tree conservation and preservation, electrification of public transit and private vehicles, and federal and state policy to de-celerate global warming.
"I have followed and supported the terrific work of American Forests for a number of years and believe this is our climate moment — when we must take major programmatic and policy action at both the local and federal level to save the forests and larger ecosystems of which we are a part. The work of American Forests, in my view, is central to solving the climate crisis and I am excited to become a part of this important effort."
Our Lead Corporate Partners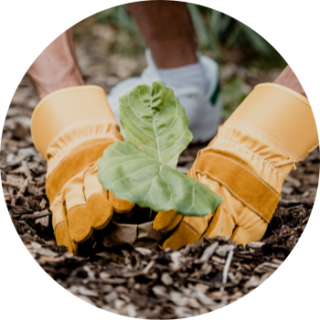 Get Involved
There is a lot you can do to ensure that our forests in cities and large landscapes are healthy for generations to come. Be a voice for forests.
Take Action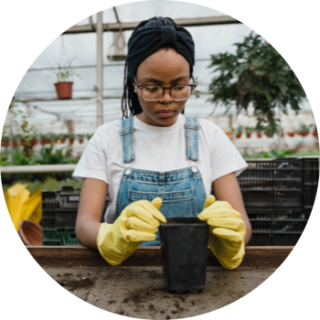 Support Our Work
Every gift helps American Forests restore forests in cities and large landscapes — for people, wildlife and the planet. Give today and help us protect forests for tomorrow.
Donate Today