It's one of those eternal questions: Is a birthday a time for celebrating the past or for looking with hope to the future? Then again, why can't it be a little bit of both?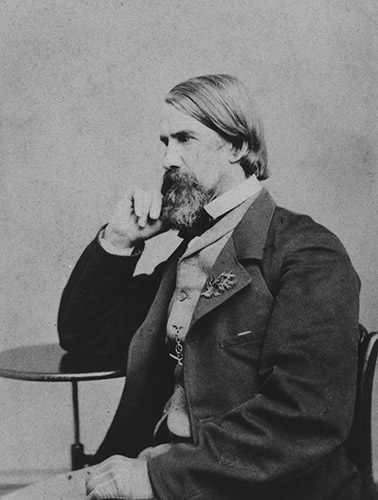 Today, American Forests turns 138. We were born in Chicago thanks to Dr. John Aston Warder, a medical man and farm owner. It is believed that the idea for a forestry organization — at a time when no other forest-focused organization or association existed in the U.S. — sparked during Dr. Warder's trip to Vienna as U.S. Commissioner to the International Exhibition in 1873, as he wrote in his report on the event that:
"This subject of forestry is now claiming, and must receive, greater attention than heretofore. The increasing scarcity of timber within the first century of the nation's history, and that in a country famous for the richness and value of its sylva, and for the extent of its woodlands, is a subject that calls for the most serious consideration of the statesman, and perhaps also for the interference and care of government."
Two years later, this desire to protect and conserve America's forests birthed American Forests — then known as the American Forestry Association. Over the next few decades, the nascent organization would quickly find its legs. If you name a major natural resources piece of legislation or event in the early part of the 1900s, American Forests was there, knee-deep:
The creation of the U.S. Forest Service in 1905 through the transfer of forest reserves from the Department of the Interior (DOI) to the Department of Agriculture (USDA).
The passage of the Weeks Act in 1911, which helped establish national forests in the East.
The promotion of fire prevention and safety, through its Dixie Crusaders work in the late 1920s and its efforts to promote the teachings of Smokey the Bear in the middle of the century.
The creation of the Conservation Civilian Corps in 1933, which planted millions of trees amidst other forest restoration work.
The publication of works by Aldo Leopold and Gifford Pinchot.
But we can't do these things alone. Just as Dr. Warder needed like-minded citizens to help him realize his forest conservation dreams, we all must continue to band together to help our woodlands. Luckily, there are so many ways to help:
Help us make our 138th year our best one yet!