Our Programs
Where We Work
From large forested landscapes to neighborhoods in cities
Creating Healthy and Resilient Forests
We help ensure that forests in the wilderness are healthy and resilient to the impacts of climate change. In cities, we help develop and implement plans for planting and caring for trees in the neighborhoods that need them most.
Baltimore
American Forests is working with Baltimore Tree Trust and the Maryland Department of Labor to establish the Baltimore City Community Forestry Corps, a pre-apprenticeship program related to urban forestry.
Boston
American Forests is bringing a Tree Equity approach to help Boston develop a plan to create and maintain a thriving, sustainable urban forest.
California
California's forests are being ravaged by wildfires, drought and pests — threats that are being worsened by climate change. American Forests is pioneering new partnerships and forestry techniques to restore forests that can better withstand a hotter, drier future.
Detroit
Creating Tree Equity in Detroit will create job opportunities (more than 9,000 jobs would be supported), another priority for the city.
Photo: U.S. Fish and Wildlife Service
Hawaii
American Forests restores native Hawaiian forests to enhance biodiversity and protect water resources. In the Hakalau Forest National Wildlife Refuge, we work with local partners to create a "migration corridor" to protect endangered birds from avian malaria and climate change.
Photo: Tim Lumely CC BY-NC-ND 2.0
Northern Rockies
American Forests restores high-elevation forests in Montana, Idaho and other western states. Our work concentrates on identifying, growing and planting whitebark pines with natural resistance to blister rust fungus — a highly destructive nonnative disease.
Photo: Anthony Heflin / Adobe Stock
Ozarks and Appalachians
American Forests restores forests from the Ozarks to the Appalachian Mountains. We focus on white oaks, the most ecologically important tree in the eastern U.S. We also bring former mine lands back to life to meet climate and biodiversity goals.
Phoenix
American Forests, the City of Phoenix and the Arizona Sustainability Alliance are co-leading a coalition of partners to address extreme heat by advancing Tree Equity throughout Maricopa County, home to Phoenix.
Rhode Island
Our work in Rhode Island shows the capacity for urban forests to help achieve city- and state-level climate and health goals.
Photo: DDC International / American Forests
Rio Grande Valley
Thornforests in Texas's Rio Grande Valley are one of the most biodiverse — and most threatened — types of forest in the United States. For more than 20 years, American Forests has worked to restore drought-resilient thornforests for endangered ocelots and other rare wildlife.
Photo: Jason Houston / American Forests
Other Large Landscapes
Each year, American Forests restores forests in a diverse array of landscapes in the United States, Mexico and Canada. Our work includes restoring warbler habitat in the Great Lakes region, bringing back rare longleaf pine forests in the Southeast, and much more.
Other Tree Equity Cities
American Forests works to bring about Tree Equity in various ways to cities throughout the United States. We lead high-impact planting projects, but we also help cities plan and advocate for the protection of trees.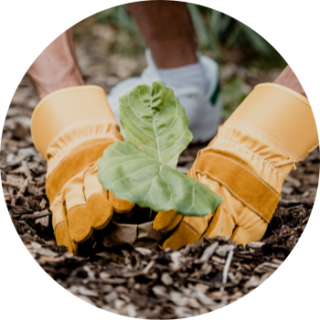 Get Involved
There is a lot you can do to ensure that our forests in cities and large landscapes are healthy for generations to come. Be a voice for forests.
Take Action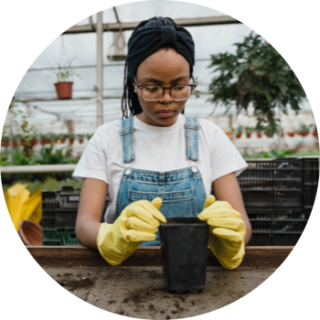 Support Our Work
Every gift helps American Forests restore forests in cities and large landscapes — for people, wildlife and the planet. Give today and help us protect forests for tomorrow.
Donate Today