Magazine
Current Issue:
Winter 2012
Go beyond the canoe runs and underwater springs to discover the scrub pine ecosystems and threatened bird species of Ocala National Forest. Discover the restoration efforts underway to revitalize California's Cuyamaca Rancho State Park. Visit some of America's private forests to uncover how they're working to protect threatened species living there. Plus: We explore the many roles of mangrove forests and investigate outdoor schools that are immersing their students in nature.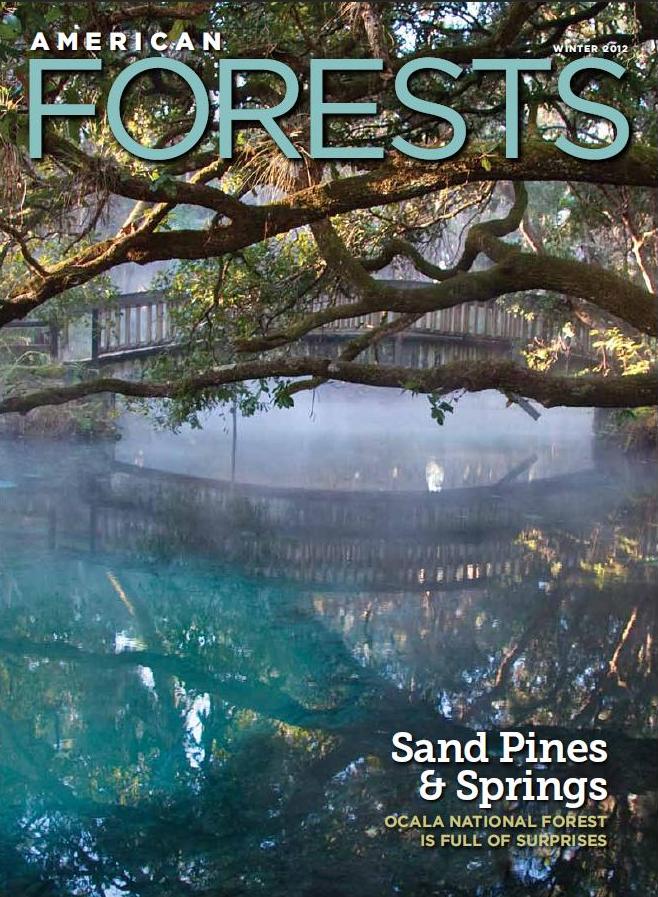 Get Involved
There is a lot you can do to ensure that our forests in cities and natural landscapes are healthy for generations to come. Be a voice for forests.
Support Us
Every gift helps American Forests restore forests in cities and natural landscapes — for people, wildlife and the planet. Give today and help us protect forests for tomorrow.