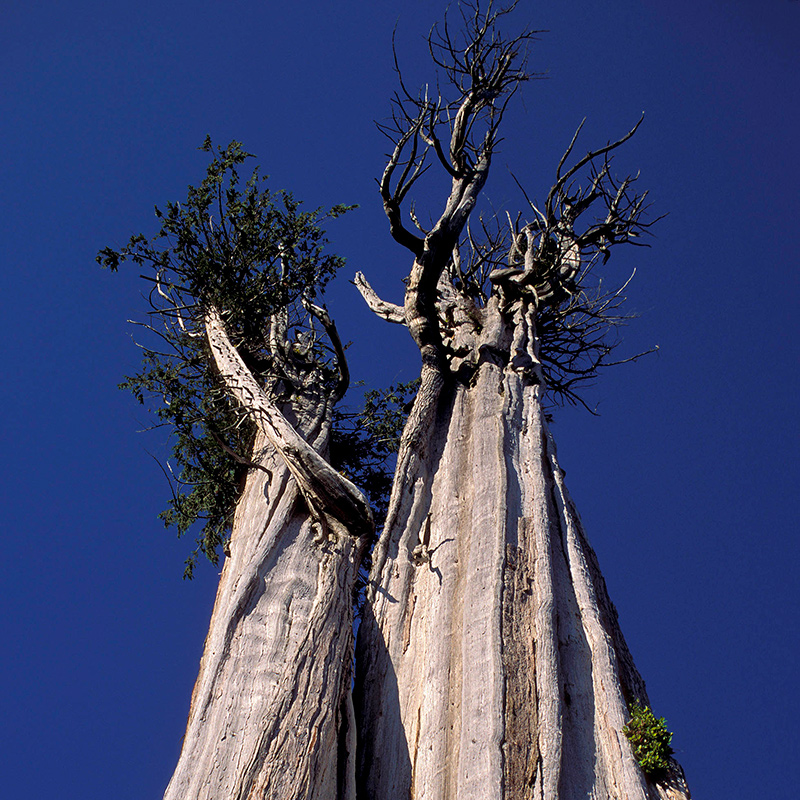 Washington, D.C. (October 1, 2018) — The champions have been crowned! American Forests is proud to present its 2018 Champion Trees National Register, listing the largest and most impressive trees of their kind. This year, big tree hunters from across the country doubled down and found an almost unprecedented number of new champions – more than 170 – to add to the list of America's giants.
This year Virginia had the greatest number of new champs, with close to 20. Texas came in second at 14 and California third at 13.
The largest new champions crowned are both Washington State trees: a Red Cedar with a 746 inch circumference first discovered in 1977, and a Douglas Fir that is almost 294 feet tall (the tallest tree crowned this year), found in a remote part of Lake Quinault.
The largest champion tree is the infamous General Sherman in Sequoia National Park, which has been on the Register since its inception. Second place is held by another Californian, the 'Lost Monarch', a Coast Redwood originally discovered in the late 90s.
Published each year since 1940 with more than 650 species represented overall, the Champion Trees National Register compiles America's largest trees and inspires the preservation of these iconic living monuments. Old, large trees are essential to sustaining a healthy forest ecosystem, and those that are still standing are often hidden deep within wilderness or out of the public's eye on private property.
American Forests' Big Tree Program coordinator, Eliza Kretzmann, noted that bigger, older trees play important roles in our environment. "Large-diameter trees make up about half of the mature forest biomass across the world. The amount of carbon that forests can sequester depends mostly on the abundance of large trees. Thus, big trees represent potentially large controls on carbon cycling worldwide. Conserving large trees is important in addressing climate change and protecting the great benefits that trees and forests provide."
The National Register is a way to find and celebrate these remaining giants, and this year's big tree enthusiasts were especially successful in doing so. See the details, measurements and pictures of the biggest trees in America in the 2018 Champion Trees National Register.
ABOUT AMERICAN FORESTS
American Forests inspires and advances the conservation of forests, which are essential to life. We do this by protecting and restoring threatened forest ecosystems, promoting and expanding urban forests, and increasing understanding of the importance of forests. Founded in 1875, American Forests is the oldest national nonprofit conservation organization in the country and has served as a catalyst for many key milestones in the conservation movement, including the founding of the U.S. Forest Service, the national forest system and thousands of forest ecosystem restoration projects and public education efforts. Since 1990, American Forests has planted nearly 60 million trees in all 50 states, resulting in cleaner air and drinking water, restored habitat for wildlife and fish, and the removal of millions of tons of carbon dioxide from the atmosphere.
MEDIA CONTACT