Magazine
Current Issue:
Summer 2012
Enter Alaska's Tongass National Forest and encounter the controversies over the management of this old-growth forest that have been brewing for decades. Discover how humans have altered North American forests over the last 15,000 years. Head into the forest and go camping in any number of forests across the country. Plus, we take a walk through a unique forest in the middle of the New Mexican desert and remember the people who preserved Maine's Acadia National Park.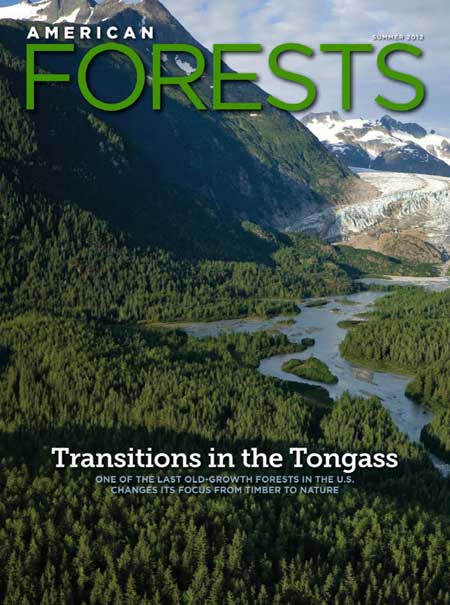 Get Involved
There is a lot you can do to ensure that our forests in cities and natural landscapes are healthy for generations to come. Be a voice for forests.
Support Us
Every gift helps American Forests restore forests in cities and natural landscapes — for people, wildlife and the planet. Give today and help us protect forests for tomorrow.