Magazine
Current Issue:
Spring 2012
Go on a big-tree adventure in Washington state on a search for a champion silver fir. Uncover the birding, biking and kayaking that awaits visitors to Maryland's Blackwater National Wildlife Refuge. Discover what North American forests looked like tens of millions of years ago when the landscape was shaped by climate and ice. Plus, we investigate how mercury leaking from abandoned mines is affecting America's forests and visit a Wisconsin forest that has been sustainable managed by a Native American tribe for more than 150 years.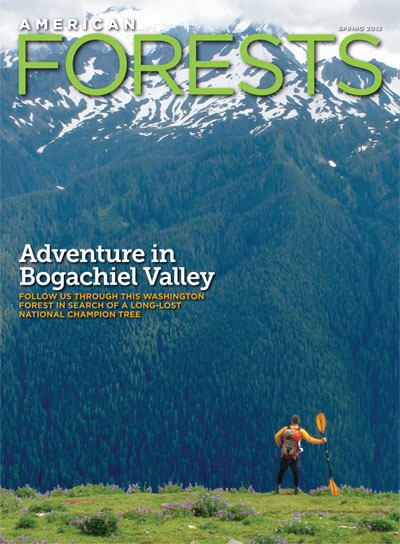 Get Involved
There is a lot you can do to ensure that our forests in cities and natural landscapes are healthy for generations to come. Be a voice for forests.
Support Us
Every gift helps American Forests restore forests in cities and natural landscapes — for people, wildlife and the planet. Give today and help us protect forests for tomorrow.