Magazine
Current Issue:
Spring 2011
Explore the benefits of green infrastructure in Portland, Oregon, where the city's Grey to Green program is having a positive impact on the community. Take a look at how would-be champion eastern hemlock trees are bringing attention to a disease that's wiping them out. And learn how a Missouri man's efforts are helping to bring back an unusual tree species, once thought to have vanished from the landscape.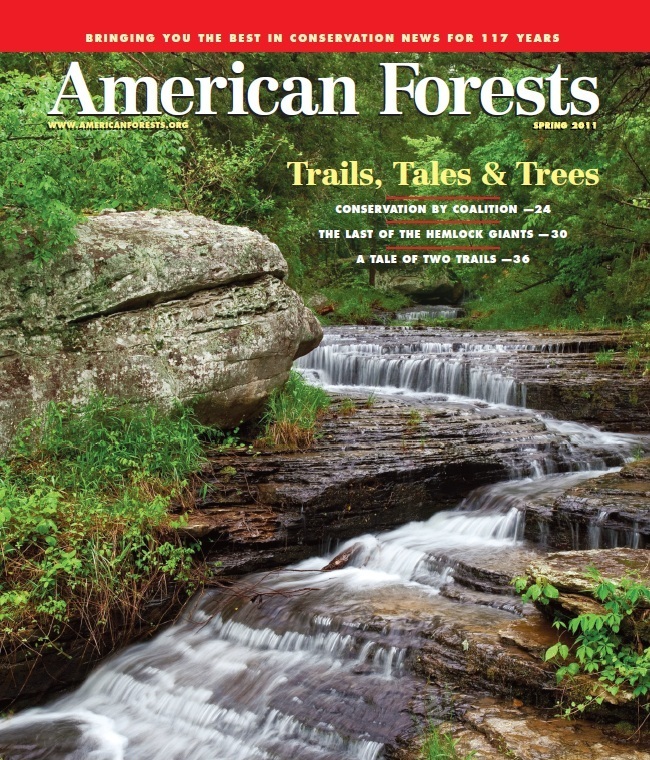 Get Involved
There is a lot you can do to ensure that our forests in cities and natural landscapes are healthy for generations to come. Be a voice for forests.
Support Us
Every gift helps American Forests restore forests in cities and natural landscapes — for people, wildlife and the planet. Give today and help us protect forests for tomorrow.