Sometimes, amid the scientific reports, reforestation planning and general day-to-day activities, it's easy to lose track of one very important aspect of the work we do: recreation! Forests aren't just oxygen-producing, carbon-sequestering machines. They're also places for play and relaxation, and tomorrow is a day designated just for that: It's National Trails Day.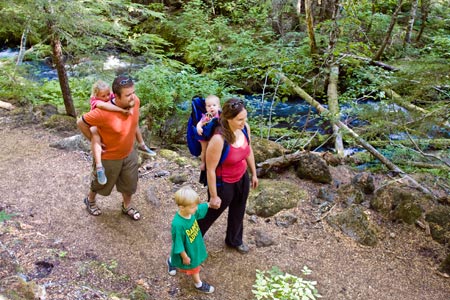 Sponsored by the American Hiking Society, the first Saturday every June is dedicated to celebrating and promoting trails and all their requisite activities, like hiking, biking, horseback riding and birding. With 200,000 miles of trails in the country, there are lots of places to see and explore.
Don't forget to tell us about your adventures in the comments section!