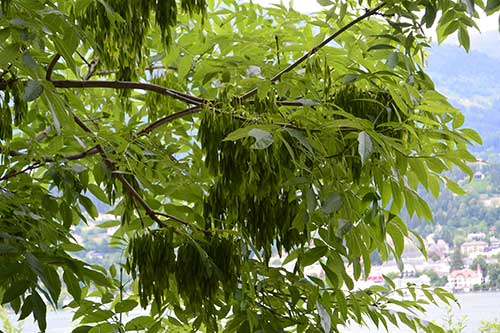 European ash trees cannot seem to catch a break. Currently, an ash dieback fungus caused by Chalara faxinea has been plaguing Europe, requiring research funds and the efforts and attention of scientists. Now, another threat to these trees looms on the horizon. As readers of American Forests magazine know from the Winter 2013 issue, the emerald ash borer has been monumentally destructive to ash trees in North America. The beetle, native to Asia and eastern Russia, killed almost all of the North American ash trees that it has infested since it entered the country in 2002, but scientists recently discovered that the voracious insect is not finished yet. Emerald ash borers were recently found in Moscow, and scientists believe that they are spreading to Europe.
The current focus of ash tree research in Europe is on finding ash trees that are tolerant or resistant to the fungus outbreak, but Dr. Steve Woodward, a tree pathologist from the University of Aberdeen, says that this approach may not be wholly effective, stating that "the problem with then jumping on [resistance to Chalara] as though it's a great solution to the problem of ash and the loss of ash is that … it's highly, highly likely that they will still remain highly susceptible to the emerald ash borer." Between fungal infection and the imminent threat of the emerald ash borer, the ash trees commonly growing across Europe are seriously threatened.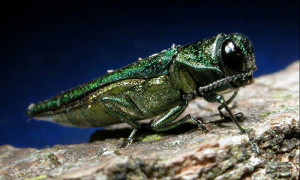 The health of ash trees in North America and Europe contrasts sharply with that of Manchurian ash trees throughout Asia, where both of these threats originated. Scientists believe that this peaceful co-existence is due to co-evolution. Because both the Chalara fungus and the beetles are imported threats to American and European ashes, the trees have not had the chance to evolve the same defenses as Asian Manchurian ash trees. For this reason, scientists feel that the Manchurian ash could provide clues in the quest to develop resistance to both of these threats.