America's national forests are taking a beating. Climate change is supercharging extreme wildfires, droughts and outbreaks of pests and diseases. Today, large, high-severity wildfires are driving 81% of reforestation need – leaving behind burn scars that can no longer regrow on their own.
The REPLANT Act is helping restore our forests by providing the USDA Forest Service with funding to plant and support the growth of more than 1.2 billion trees on National Forest System lands over the next decade. American Forests was a championing force behind the REPLANT Act, which was passed in November 2021 as part of the historic Infrastructure Investment and Jobs Act of 2021.
The REPLANT Act is safeguarding the critical role healthy forests play in providing clean air and water, absorbing carbon and mitigating the impacts of climate change, protecting wildlife habitat, creating outdoor recreation opportunities and preventing mudslides that wash out roads. It's estimated REPLANT will create nearly 49,000 jobs and capture carbon dioxide equal to the emissions from 85.3 billion gallons of gasoline.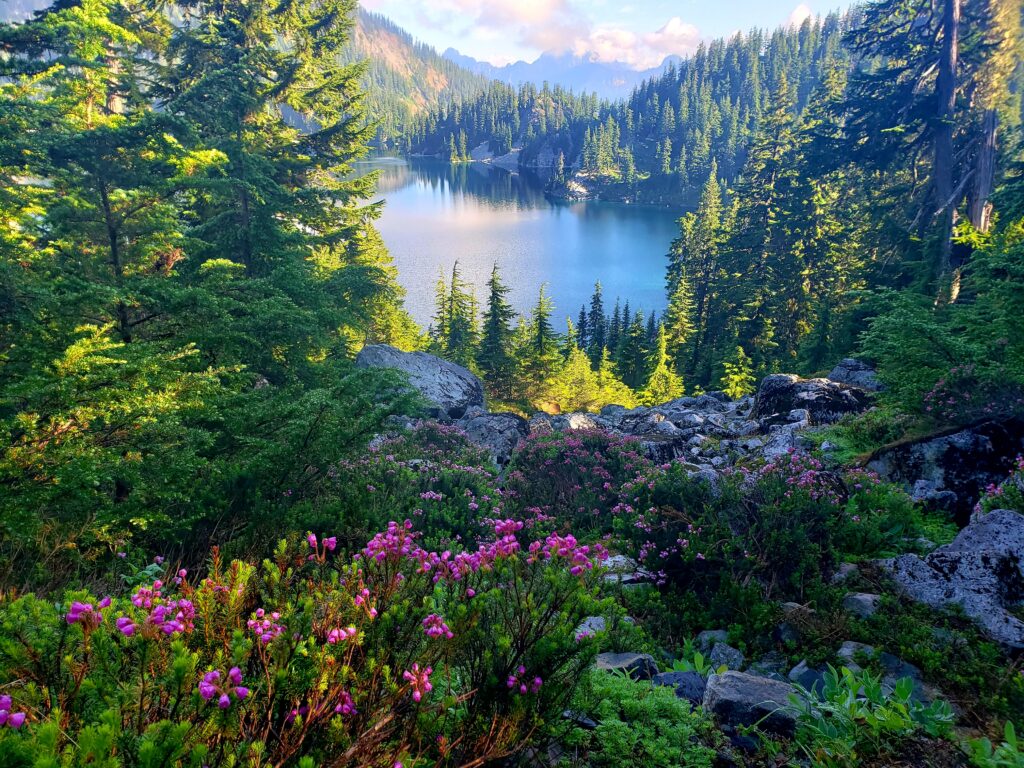 Our national forests are in urgent need of reforestation
Historically, the U.S. could rely on natural regrowth to restore forests after a catastrophic event such as a severe wildfire. Now, because climate change has made threats to forests more severe, natural regrowth only occurs 40% of the time. Foresters have to plant the remaining 60% to ensure that the right forest returns in the right place.
Nearly 4 million acres of our national forests need reforestation immediately. But the USDA Forest Service cannot keep up. Between 2020 and 2021, wildfires doubled the number of acreage in need of restoration, burning 2.5 million acres of national forests on top of an existing restoration backlog of 1.5 million acres. Unless we take swift action to replant and restore more of these forests, we risk their permanent loss.
This work is urgent. America's forests and forest products are a climate powerhouse, sequestering on average 15% of U.S. carbon dioxide emissions from fossil fuels each year. The quicker a forest regrows healthy trees, the faster it can provide water filtration, carbon storage and other benefits.
How the REPLANT Act is facilitating reforestation
The REPLANT Act modernized the Reforestation Trust Fund established by Congress over 40 years ago to reforest America's national forests. The Reforestation Trust Fund is funded by tariffs on imported wood products. While these revenues grew, the funding available to the Forest Service did not.
The REPLANT Act permanently removed this artificial limit, opening up hundreds of millions of dollars each year toward regeneration and reforestation for the Forest Service – making way for multi-year partnerships that will support long-term impacts.
Benefits for our economy and environment
Ramping up reforestation in our national forests has huge payoffs for our economy and environment. The REPLANT Act is expected to:
Plant and regenerate more than 1.2 billion trees on our national forests each decade
Support nearly 49,000 green jobs per decade, primarily in rural communities hit hard by COVID-19
Capture almost 758 million metric tons of carbon dioxide equivalent over the new trees' lifetimes — equal to the emissions from using 85.3 billion gallons of gasoline
Protect water sources in forests that many Americans — 55% of the U.S. population — rely on for their drinking water
Expand outdoor recreation opportunities in public natural areas like national forests
Restore habitat for wildlife that roam our national forests, such as the grizzly bear