Nick Colesanti, Vice President, Supply Chain, Martin Guitar
Old-growth forests provide protection for watersheds, habitats for wildlife and wonderful recreational areas. But they also provide wood for musical instruments. For years, the finest woods for the world's best instruments have come from these forests.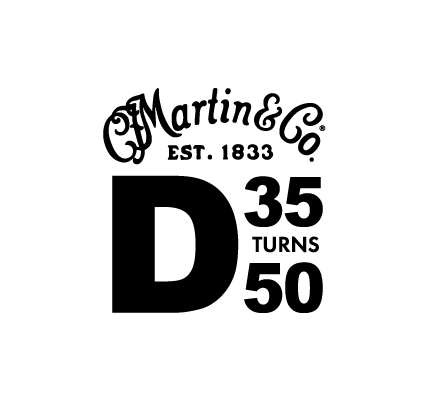 Martin Guitar is concerned about sustainability because as human populations and wood usage increase, natural forests will decrease. For us, and for lovers of our instruments, that also means the availability of species traditionally used for musical instrument production will decrease.
While we still use old-growth trees nearing the end of their life cycles, when they are harvested according to accepted environmental practices, we recognize the need to find diverse sources — from farmed trees and salvaged wood to newer, alternative materials.
Martin's ecological policies were formalized in 1990, embracing the judicious management and responsible use of natural materials and the introduction of alternative wood species. We're committed to the directives of the Convention on International Trade in Endangered Species of Wild Fauna and Flora (CITES) treaty and the U.S. Lacey Act. And we are most proud that Martin was Forest Stewardship Council (FSC)-recertified by the Rainforest Alliance in 2007. We've also initiated our own Sustainable Wood Guitar Series program.
We recently invited an array of organizations to Martin Guitar's 5th Bi-Annual Wood Summit on May 7 to focus on the sustainability of music wood tree species worldwide.
The conversation included the U.S. Fish and Wildlife Service, FSC, the World Resources Institute and Forest Legality Alliance, among others. The discussion covered numerous topics, including the benefits of alternative wood products and developments in Madagascar and Alaska where recent inventories of timber stocks were completed and new land concessions were conveyed respectively.
Beyond the availability and harvesting of wood, intelligent stewardship of forests to the benefit of local communities is also key. Central American Timber (CAT), for instance, highlighted a direct investment project in a local Guatemalan community. Martin and CAT built a low-energy kiln for AFISAP (La Asociación Forestal Integral San Andrés Petén) to help AFISAP keep more of the value chain in the local community by both increasing the value of the wood they currently use and using wood that was previously discarded. If they can derive more value from the trees they are already harvesting, they may not need to harvest as many old-growth trees in the long run.
We are also exploring recycled materials, just as we did nearly four decades ago when we stopped using ivory in our guitars. Martin has been at the forefront in tone testing and the development of alternatives for acoustic guitar construction, having introduced new models that utilize domestic woods such as ash, maple, walnut, cherry and red birch, among others.
Sound is largely about the materials used — and it's difficult to find materials that produce sounds as pure and clean as wood. It is a resource that we love. As such, it is a resource that we must cherish and protect. That is as important to our business as the instruments we make.