By Doyle Irvin, American Forests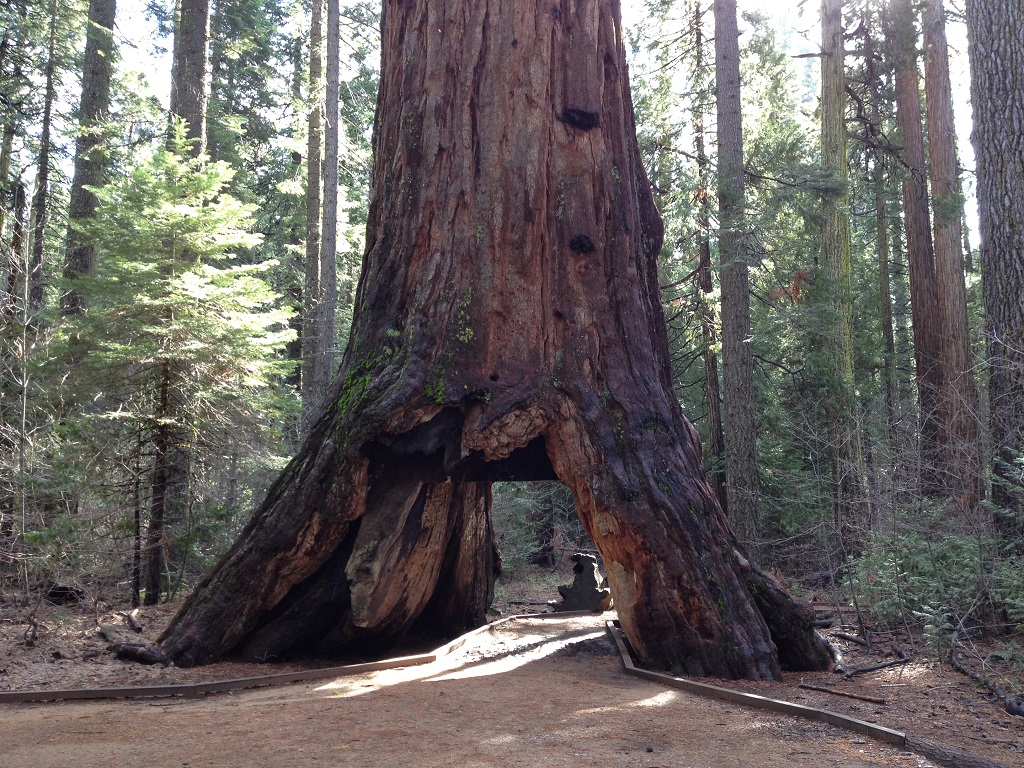 What happens when you punch a truck-sized exit wound into a living organism? Luckily for the Pioneer Cabin Tree, the inevitable was postponed for more than a century. An iconic destination in the Calaveras Big Trees State Park in California, the tree was carved through in the 1880s at the bequest of a nearby hotel owner who wanted to compete with Yosemite's Wawona Tree, another carved behemoth which toppled in 1969. The Pioneer Cabin Tree's tunnel was big enough to drive a car through, and until a few years ago, you could do just that (recently the tree had only been accessible to hikers).
California was hit by a major storm system known as Pineapple Express, and reports are showing it to be the most powerful storm in the region in more than 10 years.
"The storm was just too much for it," says the Calaveras Big Trees Association in a Facebook post.
A major aspect of its appeal (besides the big hole, or, actually, in juxtaposition to the big hole) is that the tree was still alive. That may have been a bit of a stretch, however.
"It was barely alive; there was one branch alive at the top," a volunteer reported to SF Gate. She also shared that the tree had become "very brittle."
Although a precise calculation of the tree's age is still to be conducted, many placed it at more than 1,000 years. That may seem like a good, hearty life, but keep in mind that sequoias are known to live more than three millennia.
So, rest in peace, Pioneer Cabin Tree. You were robbed of your future.