By Emily Barber, American Forests
The term "concrete jungle" took on a very literal meaning on Oct. 18, 2017, when we worked with LightStream to host a pop-up forest in the middle of New York City's Times Square. The "Forest of Dreams" was a day-long event that was built overnight, much to the delight of city dwellers and tourists alike. Setup began at 10:00 the night before, and the events crew worked through the night to bring the forest to life. At 7:00 the next morning, the forest opened to the public. An online lending division of SunTrust Bank, LightStream plants a tree through American Forests for every loan they fund. The Forest of Dreams was a representation of each tree and the corresponding dream made possible through LightStream financing. Complete with trees, forest facts, animal appearances and a photo booth, the forest celebrated the 1,000 acres of trees planted through our partnership, and built momentum for LightStream's commitment to planting an additional 500 acres this year.
Different groups visited the Forest of Dreams throughout the day. The morning rush was full of commuters headed into work for the day. While many of them seemed hesitant to approach the forest, an even larger number strolled right through the trees, welcoming the different scenery along their usual route. Later in the day, tourists poured through the streets. Cameras ready, they explored the forest, learned about the benefits forests provide, and even met some forest animals!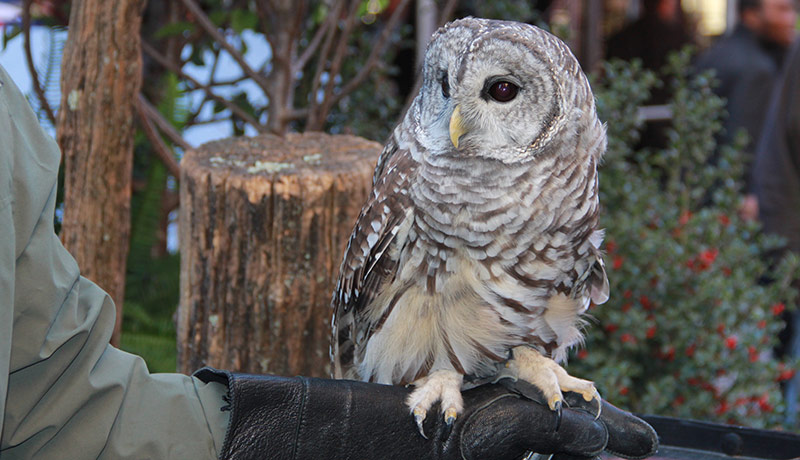 As part of the Forest of Dreams experience, Times Square participants could have their photo taken with a forest backdrop, which would then appear on a nearby electronic billboard. They also received a photo strip to take a home as a reminder of their experience. For those outside of New York, LightStream created an online experience, where participants could upload a photo and receive a picture back, as if they were on a Times Square billboard, too. Each person who joined the fun — whether onsite or online — had a tree planted by American Forests, courtesy of LightStream.
While the heart of New York City might not be the first place you'd expect to find us (or a forest), each Forest of Dreams visitor was happily surprised. Person after person asked us if the forest was permanent, and a few wanted to know if it would be traveling elsewhere. It can be easy to forget about nature when you're in a big city, but forests benefit everyone, whether you live in Manhattan or Montana.