The Screen Actors Guild Awards® is one of the country's most prized honors, saluting outstanding performances in film and television. Each year, actors are recognized for their artful performances in a great celebration. This year, as part of the SAG Awards' commitment to environmental sustainability, the organization will join forces with American Forests to plant 25,000 trees in honor of the 25 years the awards have been running. American Forests sat down with Kathy Connell, Executive Producer, SAG Awards & National Programming to discuss the history of the SAG Awards, the partnership, and her connection with nature.
American Forests (AF): Congratulations on 25 years of visionary leadership producing the SAG Awards! A lot has changed in those few decades. What changes to the Awards show have you made that you are proudest of?
Kathy Connell (KC): I am particularly proud of building and leading the team of professionals who work on the SAG Awards. It is a dedicated group of diverse people who make our show welcoming to our guests, our colleagues and the audience at home.
AF: What do you think are your personal strengths that have helped lead to the success of the show?
KC: I am a strong believer in teamwork. I hire people who are excellent in their fields and then give them the space to shine. I am fortunate in that people return to work on the SAG Awards year after year and we have developed a great work family.
AF: What do you envision for the next 25? How do you hope the show evolves?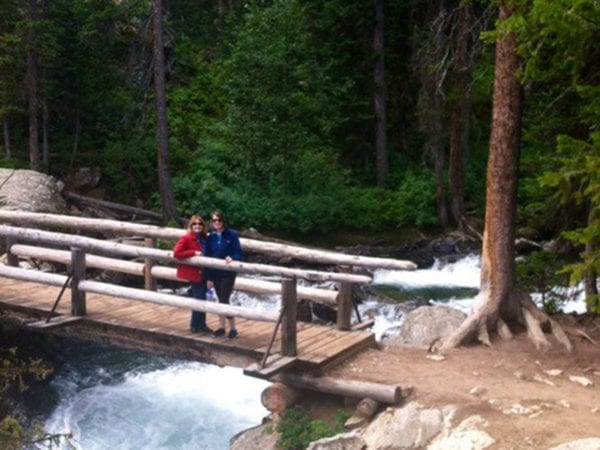 KC: The entertainment industry has changed dramatically in the last 25 years, particularly in television. What used to be a handful of major networks is now a profusion of broadcast, cable and streaming services producing hundreds of comedies and dramas that are deservedly in contention. It makes nomination morning exciting.
AF: You've been a forward thinker on environmental issues, as well, resulting in the SAG Awards receiving ten consecutive Green Seals from the Environmental Media Association. What inspires your commitment to environmental issues?
KC: Our children. We must protect this precious earth for the generations to come.
AF: What are your thoughts about how to grow the SAG Awards green commitment?
KC: Every year we look for new ways to be green. We just instituted specifications to minimize the packaging on DVDs being sent to our members. Our efforts now save nearly seven tons of paper each year. That's part of why we're thrilled to augment what we're doing by working with American Forest again this year. It is so exciting that AF will be planting 25,000 trees in honor of the SAG Awards 25th I know that our actors are delighted.
AF: How do you practice your environmental commitment at home?
KC: I drive a hybrid car and minimize waste. Living in southern California I'm particularly conscious of the need to conserve water, so I landscaped my yard with conservation in mind.
AF: In September, Governor Brown signed executive order B-55-18, committing California to total economy-wide carbon neutrality by 2045. While implementation plans are still vague, this means that all California businesses may eventually have to offset the use of any fossil fuel. This would include events and awards ceremonies such as the SAG Awards. How do you think this will affect the film and television business in general?
KC: I envision more carbon neutral vehicles and more use of materials that can be reused and recycled. I also believe greener technologies will become more common, like the zero-emission, hydrogen fuel cell-powered power and lighting we use on our Red Carpet.
AF: How do you think people in the film and television business could serve as important leaders in rising to meet these changes?
KC: I believe our industry members have already shown significant leadership and will continue to do so.
AF: What role has the natural world played in your and/or your family's life? Do you have a story about a special forested place that affected you or left an impact on you?
KC: When my daughter was young we spent many wonderful holidays with our friends in the mountains. We would take the kids and dogs for lovely hikes through the Sequoia National Forest.
AF: Do you have a favorite tree? Which one? Why?
KC: Certainly the Sequoia, which I call "the grandparents." And birch trees. My family had birches when I was growing up in the Northeast, and to see the leaves turning in the fall is always a thrill for me.
AF: Anything else you'd like to share?
KC: Just my gratitude for the work American Forest does. With the terrible forest fires California has experienced these last few years your work is more important than ever.
Kathy Connell is the Executive Producer, SAG Awards & National Programming. 
Stay tuned for the next in our Q&A series with SAG Awards staff and leaders! The 25th Annual SAG Awards ceremony will be nationally simulcast live on TNT and TBS on Sunday, Jan. 27, 2019 at 8 p.m. (ET) / 5 p.m. (PT).