By Suah Cheong, American Forests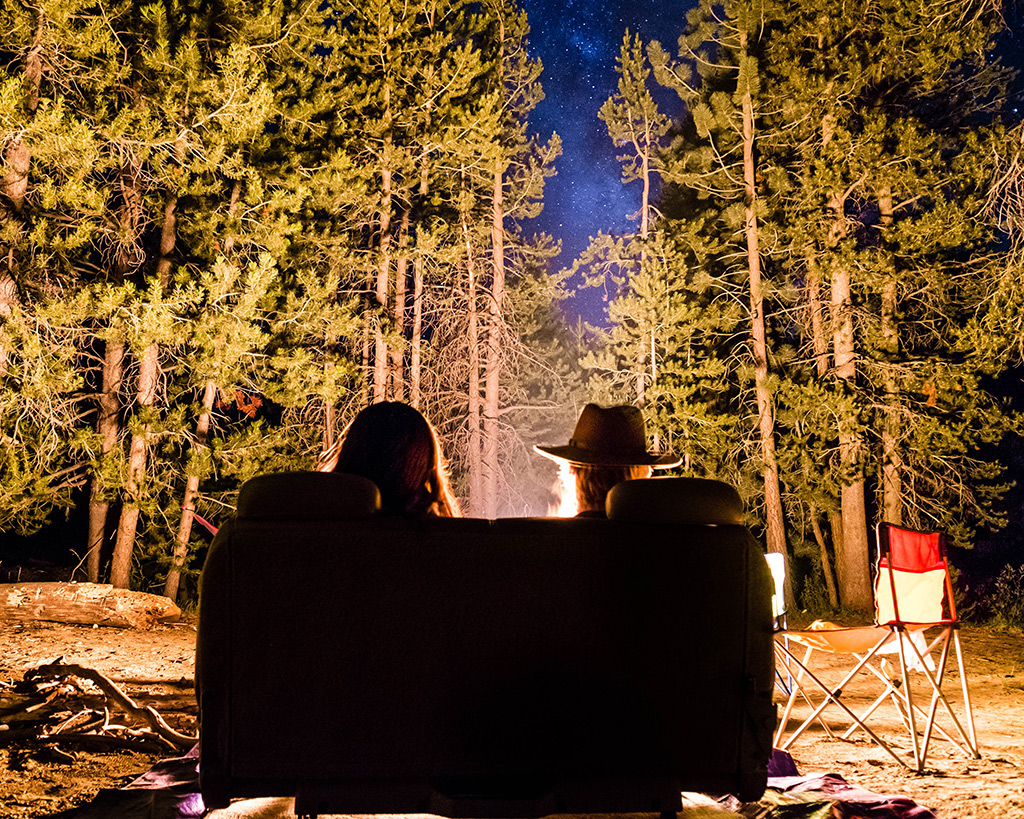 If you're looking to spend some quality time with your significant other but are growing a little tired of the same old "roses and chocolate" routine, switch things up this Valentine's Day by being romantic while also showing your love for Mother Nature!
1. Go hiking
No matter your fitness level, hiking up a mountain with your significant other will make for a great date. Plan ahead to find a location with just the right amount of challenge, beauty and privacy. The fresh air and gorgeous scenery will make for a memorable and exciting date.
2. Try Geocaching
Use the GPS on your phone to search for local geocaching "treasures" and spend the day with your loved one looking around for them. You can learn more about Geocaching here.
3. Go boating, canoeing or kayaking
Live near a body of water? Take this opportunity to take in ecosystems around you by boat. Search ahead of time to see what recreational spots are close to you, then go explore the waters.
4. Have an outdoor picnic
Bring along a cozy blanket and a basket with your favorite foods and head outside for a romantic picnic. You can hike to a cool lookout, head to your local park or even stay in your own backyard to enjoy the nature around you in each other's company.
5. Go biking
Nothing quite says romance like a carbon footprint of zero. Use your own bikes or rent some out for the day and go biking together. The two of you can travel to a favorite spot or go explore new areas. Either way, you're bound to catch some beautiful views.
6. Stargaze
This timeless classic will guarantee you a romantic evening. Unplug, head outside and take in one of the universe's greatest masterpieces: the night sky. Watching the sunrise or the sunset will also make for a fantastic date.
7. Plant a garden
Gardening and planting are great eco-friendly activities to do together that will last well-beyond your date night. Add some greenery to your house (or plant a few trees in your yard) to liven up any space and provide yourselves with natural air purifiers!.
8. Go camping
No matter how outdoorsy you are, go camping with your loved one. Even if this means pitching a tent in your backyard, head outside for a night and take in the nature. Don't forget to bring a lantern, plenty of blankets and your favorite snacks.
9. Stop by the farmer's market
Check out your local farmer's market and take home some fresh produce to make a delicious home-cooked meal together. The beautiful sights and delicious smells will turn the trip into a romantic and adventurous date. When you get home, cook a healthy meal, using as many seasonal foods as you can. Farmer's markets are also great places to buy fresh, beautiful flowers.
10. Volunteer
Search for volunteer opportunities in your area that will give back to the environment. You can look for recycling centers, animal shelters or parks or communities in need of aid.