By Ian Leahy, American Forests, Director of Urban Forest Programs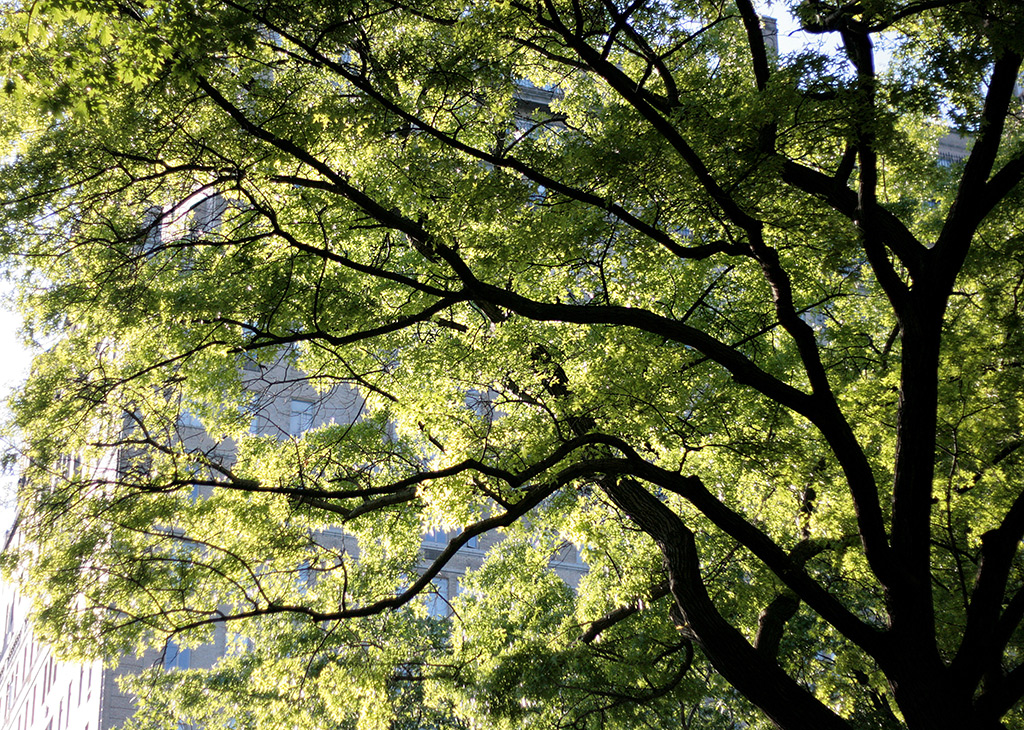 One of the most frequent questions I receive, as American Forests' Director of Urban Forest Programs, comes from individuals developing tree canopy goals for their jurisdiction or region. They have come across numerous references to American Forests' recommended 40 percent tree canopy goal but cannot find a source citation to include in planning documents.
The reason for that is simple: research no longer supports a universal 40 percent tree canopy recommendation, and neither does American Forests.
That benchmark was established in a 1997 American Forests article "after analyzing the tree canopy in dozens of cities over the five years and working closely with the research community." While incredibly valuable and groundbreaking at the time, technology and research have significantly evolved over the past 20 years, leading to a consensus that more nuanced approaches are necessary.
"Tree canopy cover targets are difficult to specify broadly because the opportunities to create canopy are highly variable among cities, even within a climatic region or land use class," says U.S. Forest Service Research Forester Greg McPherson, with the Pacific Southwest Research Station.
McPherson, who also serves on American Forests' Science Advisory Board, goes on to say that "Targets are best developed for specific cities and should consider constraints to creating canopy such as:
Development densities (i.e., dense development patterns with more impervious surfaces have less opportunity for cover);
Land use patterns (i.e., residential areas may have more opportunity for canopy than commercial areas, but canopy cover tends to be less in residential areas of disadvantaged communities versus wealthy ones);
Ordinances (i.e., parking lot shade ordinances promote cover over some impervious areas); and
Climate (i.e., canopy cover in desert cities is often less than tropical cities)."
Within those parameters, quantifiable data can be used so a tree canopy goal achieves specific objectives, such as reaching the canopy percentage necessary to reduce urban heat island temperatures to a specific range, or to reduce stormwater runoff by a projected amount. According to a national analysis by U.S. Forest Service researchers David Nowak (also on our Science Advisory Board) and Eric Greenfield, a 40-60 percent urban tree canopy is attainable under ideal conditions in forested states. Twenty percent in grassland cities and 15 percent in desert cities are realistic baseline targets, with higher percentages possible through greater investment and prioritization.
It's important to note, however, that urban tree canopy percentage is just one of many criteria to consider. A robust tree canopy comprised of largely invasive species, for example, is not a healthy urban forest. Age and species diversity, condition of trees and equitable distribution across income levels, to name a few, should also be considered.
To help with this, American Forests will launch in late spring a new Vibrant Cities Lab website. It will synthesize the latest research, provide case studies and adapt a new guide from the U.S. Forest Service and the Davey Institute, "The Sustainable Urban Forest: A Step-by-Step Approach," into an online toolkit. These assets can help managers assess the state of their urban forest, set realistic targets and chart a path toward long-term sustainability.