Industry and environmental groups join forces to make forestry sustainable in Canada's boreal forest and to protect the boreal woodland caribou.
Canada's boreal forest is one of the last great wildernesses, making up a quarter of the original intact, unlogged forest that remains on Earth. This vast expanse is home to about 20 tree species, predominantly white and black spruce, jack pine, tamarack and balsam fir. It provides a home to a wide array of wildlife, including nearly 200 bird species. It is also home to the boreal woodland caribou, an endangered species under Canada's Species at Risk Act.
The boreal is also the source of about half of Canada's annual timber harvest, and many of the communities in the area rely heavily on forestry industry jobs.
"Forestry is the lifeblood of many rural communities across Canada," says Mark Hubert, vice president of environmental leadership for the Forest Products Association of Canada (FPAC). "These communities need certainty that they will be able to continue to feed the mills that support them, but at the same time, they appreciate the inherent value of nature and recognize that we need to protect species at risk and wild spaces."
More than 90 percent of the Canadian boreal is publicly owned, but the federal and provincial governments have zoned about a third of the total for industry. Much of this area is set aside for forestry through public forest management tenures, which are long-term licenses to forestry companies designed to encourage sustainable practices, such as replanting harvested areas.
Despite these efforts to manage Canada's boreal forest responsibly, nearly 50 percent of the boreal woodland caribou's range has been lost to human activities that fragment or disturb their habitat — activities like forestry, oil and gas exploration and road building. Meanwhile, Canada's federal and provincial governments have come under fire for dragging their feet on recovery plans for the species. But a group of forestry companies and environmental organizations has come up with an innovative solution: the Canadian Boreal Forest Agreement (CBFA).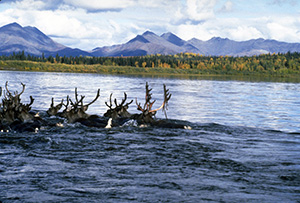 "This agreement necessitates a different way of thinking for the signatories," says Hubert. "Rather than working as individual companies and organizations, the CBFA has mandated us to think holistically about conservation and economic outcomes."
The agreement entails a commitment by the environmental groups to stop organizing boycotts of the signatory companies, while the companies have committed to suspending logging operations on nearly 72 million acres of boreal forest representing virtually all boreal woodland caribou habitat within company tenures.
The suspension of forestry activities gives the signatories a window to work together on a number of initiatives, including producing ecosystem-based management guidelines that participating companies can use to improve their practices and developing action plans for the recovery of caribou in specific areas. Once negotiated, these plans are given to the provincial governments to be incorporated into formal forestry management plans.
"The agreement is a solution to a problem we've had for a while — caribou are endangered — and now, the provinces have to do caribou action plans for the ranges," says Janet Sumner, executive director of the Canadian Parks and Wilderness Society Wildlands League. "Some of the forestry companies wanted to get out ahead of regulations they knew were coming, rather than waiting to be told what they had to do."
The CBFA , signed in May 2010 by FPAC and its 21 member companies and by nine leading Canadian environmental organizations, including the Canadian Parks and Wilderness Society and ForestEthics, now applies to more than 187 million acres of public forests licensed to FPAC member companies across Canada.
The agreement recognizes that although the responsibility for the future of forestry and conservation in Canada's boreal forest rests primarily with governments, both industry and environmentalists have a responsibility to help define that future. The CBFA gives both parties a way to work towards a stronger, more competitive forestry industry and a better-protected, more sustainably managed boreal forest.
The process seems simple at first glance: The environmental groups, working with some of the best scientists in the country, identify caribou ranges as "areas of interest." Then, bilateral agreements are worked out with the forestry companies to improve management in those areas. In practice, the process involves multiple stakeholders, including aboriginal groups, local communities and the provincial governments.
"Stakeholders don't necessarily have to sign onto the plan, but including them in the process is a smarter way to do it," says Sumner. "For example, in Alberta, where forestry is not the largest footprint on the landscape, we know we have to talk to oil and gas companies, the energy sector. Then, once the bilateral agreements are completed, we have to sell the package, which means working with local mayors, getting on the radio, doing presentations for the provincial government on how implementation might work — whatever it takes."
The initial agreement in 2010 set out a three-year road map for progress under the CBFA . Progress has not always been easy, and the détente between the traditional rivals in the conservation and industry camps can be fragile; in December 2012, Greenpeace Canada pulled out of the agreement, in part because it says that progress on concrete objectives has been too slow.
But while the timeline has slipped, important progress is being made. In June 2012, the signatories announced a major breakthrough: The province of Ontario supported the signatories' joint recommendations on an action plan for around 1,200 square miles of the province's boreal forest — an area almost five times the size of metro Toronto.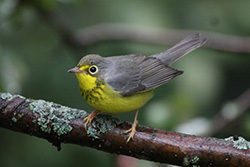 The action plan recommendations aim to conserve critical parts of the more than seven million acres of caribou range in northeastern Ontario's Abitibi River Forest, as well as to maintain hundreds of jobs in forestry. The recommendations would exclude around two million acres of critical caribou habitat from harvest. The remaining 5.4 million acres would remain open to forestry, with high standards of sustainable forestry practices — such as protecting mature conifer and caribou corridors — put in place to safeguard wildlife and ecosystems.
This solution is win-win-win for conservationists, the forestry industry and the communities that rely on the jobs it provides. It will conserve forested areas that are critical caribou habitat, but also allow for increased harvesting in areas where caribou have not been present for some time; in fact, it will provide an estimated 20 percent increase in wood supply over the next 30 years. Now that the provincial government has supported the plan, the CBFA signatories are eagerly anticipating implementation.
Ontario's support shows that the CBFA strategy is working: Industry and environmentalists can collaborate closely and make governments take notice.
"It's not enough to write something and have it sit on a shelf," says Sumner. "It's a strange situation that companies and go out together to try to sell the package, but it's happening. Because we were able to sit down and get to know each other's issues well. We understand: 'I don't get my caribou recovery plan unless you get the economic viability you're looking for' — and vice versa."
With the northeast Ontario plan finalized, the CBFA signatories are working hard to expand progress in other areas of the country for the benefit of the caribou and the Canadian forestry industry.
"From the industry perspective, we're getting market recognition for what we're doing — we want to be globally recognized as providers of sustainable forest products," says Hubert. "This is the most comprehensive agreement of its kind in the world. It's complex and progress has sometimes been slower than we had hoped, but we're all pushing to keep the ball rolling and we're thrilled with what we've accomplished."
Based in Ottawa, Canada, RoisinReid is a freelance writer focusing on environmental issues.