Photography by Francois-Xavier De Ruydts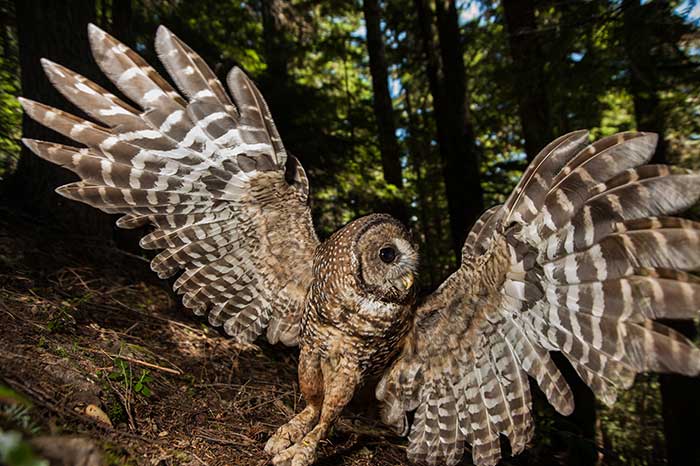 The old-growth forests of the Pacific Northwest, captured in these stunning photographs by Francois-Xavier De Ruydts, are often imagined as a sort of last frontier, a magical wilderness still untouched by human hands. In reality, these forests — home to the northern spotted owl — have our fingerprints all over them.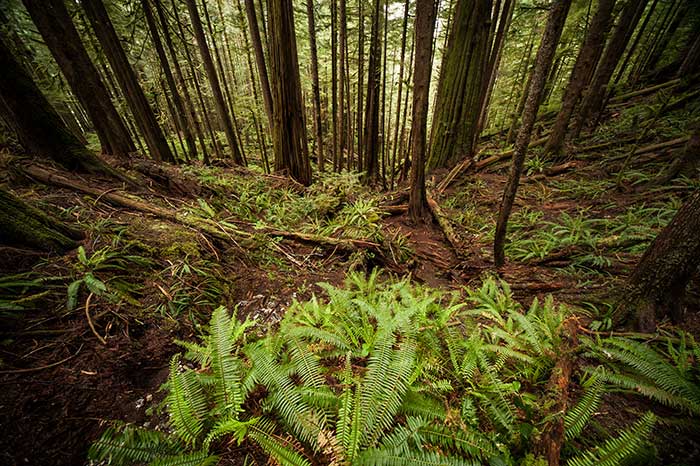 In the last few centuries, destructive activities such as clear-cut logging have become a threat to old-growth forests and the spotted owl. Much of what's left of the Pacific Northwest's old-growth forests lie on public land, managed by the U.S. Forest Service and the Bureau of Land Management, which allow for some timber harvesting. Despite their rich history and diverse plants and wildlife species, these forests remain targets for logging activities.
For a bird as territorial as the northern spotted owl, such habitat disturbance and fragmentation is devastating. Over the past 20 years, the owl's population has declined by 40 percent. In June 1990, the U.S. Fish and Wildlife Service listed the northern spotted owl as a threatened species under the Endangered Species Act throughout its range of northern California, Oregon and Washington. Loss of old-growth habitat was cited as the primary threat.
American Forests' battles to bring the northern spotted owl population back to health have been waged on two fronts. In Washington, we've submitted comments to the U.S. Fish and Wildlife service, weighing in on their 2012 rule designating critical habitat for the species. The public comments contributed to a final rule that set aside 9.6 million acres to help the recovery of the threatened bird.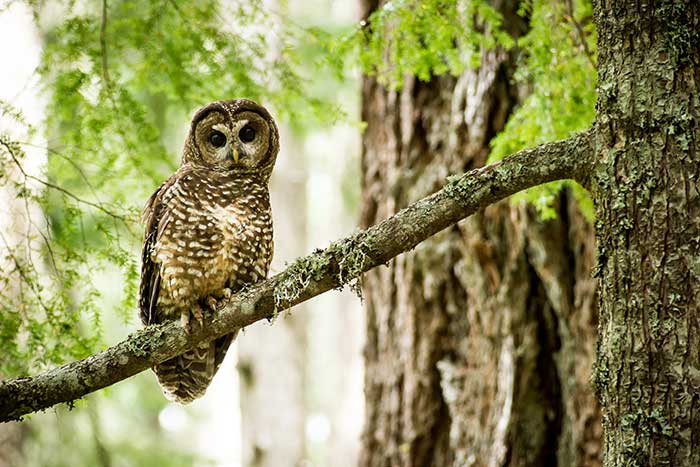 In the field, we're working with partners like the U.S. Forest Service to help these forests recover. In Washington's Gifford Pinchot National Forest, we're planting 60,000 ponderosa pine across 600 acres. In neighboring Oregon, we're planting another 20,000 pine in Fremont-Winema National Forests.
Why do we care so much? Because it's not just about the northern spotted owl. As with almost all battles that call out a single species as a symbol for a cause, the spotted owl is an indicator species — what we metaphorically call a canary in a coal mine. It is part of the fabric of ecosystem health. We mourn its declining numbers because it is a charismatic creature, but the decline of this owl is telling us something deeper and more disturbing about the consequences of destruction to this habitat.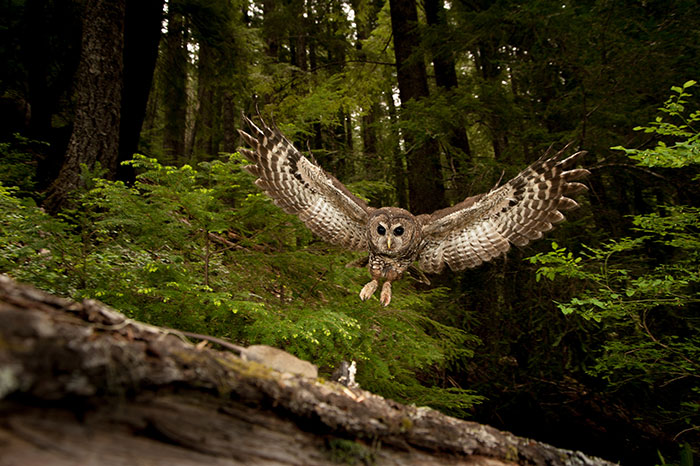 Owls are often viewed as a symbol of wisdom. Let's hope that we have the wisdom to keep these birds and their habitat around for a long time. These breathtaking images should remain a testament to the beauty and biodiversity of the Pacific Northwest — not become a memorial to it.