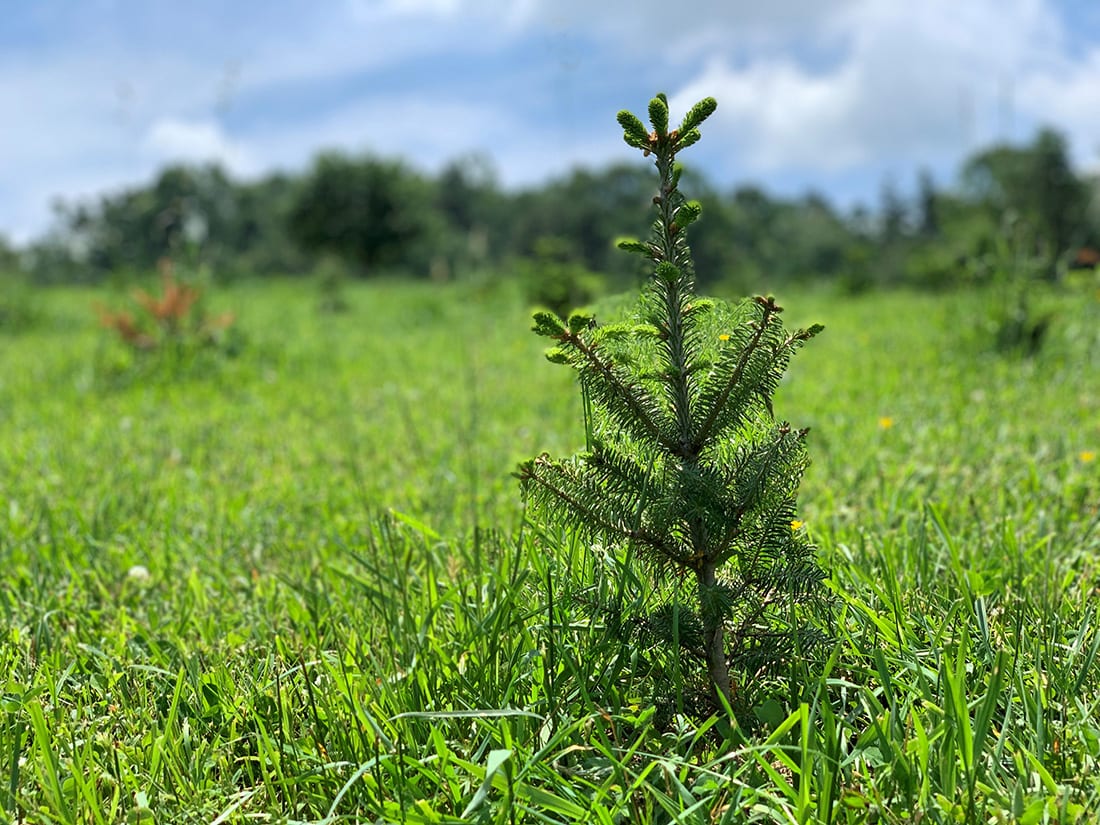 IN SCATTERED SWATHS of Michigan woodlands, more than 264,000 jack pine seedlings are helping bring back the nesting habitat of a treasured songbird.
But these young trees are more than a promise to the Kirtland's warbler. They represent thousands of people whose loved ones chose to plant trees in their memory.
The trees were funded by Tribute Store, a Madison, Wis.-based company that provides thousands of funeral homes nationwide with the online tools needed so people can purchase gifts that express their condolences. One gift option is a "memorial" tree. Last year alone, Tribute Store supported the planting of 666,276 trees by American Forests.
Planting a tree has become an increasingly popular way to honor someone who has died, and even more so during COVID-19, when attending funerals can be difficult, says Jason Truesdell, president of FrontRunner Professional, a partnered company of Tribute Store. Some customers choose trees because they prefer a long-lasting gift that positively impacts the environment.
Traditionally, condolence gifts have been flowers. But over the years, Tribute Store noticed that their customers wanted a meaningful, longer- lasting and environmentally friendly option. Memorial trees made sense, and the company chose American Forests as its partner.
"There's a lot in our business about trust and reputation and longevity," Truesdell says. "There's a lot of credibility behind the American Forests brand."
Customers can purchase a memorial tree through the Tribute Store located on the funeral home's website and then post about the gift on the loved one's online obituary tribute wall.
Every six months, FrontRunner selects which American Forests planting projects to support. After plantings occur, the company notifies each purchaser of the approximate location of the tree. The trees do not have memorial plaques or identifying markers because they are planted in one of our priority threatened forest ecosystems on public lands that American Forests wants to restore to as natural a state as possible.
What they do have is the potential to offer essential benefits to both humans and wildlife. And a place where a rare bird can keep belting out its songs for years to come.