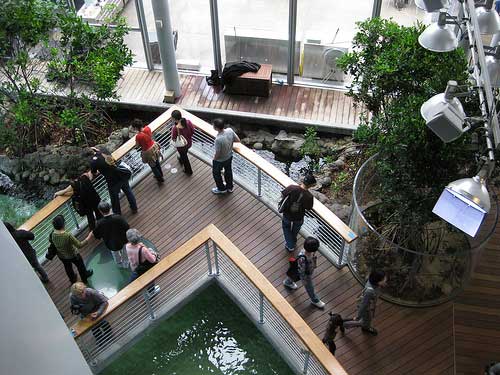 Earlier this year, our director of Urban Forest Programs, Melinda Housholder, attended a workshop hosted by the National Academy of Sciences titled "Urban Forestry: Toward an Ecosystem Services Research Agenda" and blogged about a few of the presentations she was able to attend.
Recently, the workshop summary was published online, free to download as a PDF, detailing not only the individual presentations, but also the necessary next steps to further our understanding of urban forests and their associated ecosystem benefits.
It was determined that the key mechanisms behind ecosystem functions need to continue to be explored, so we can develop a more in-depth understanding of the role urban forests play within an urban ecosystem. Currently, the state of our research on the topic is quite limited and does not fully allow blanket statements about the ecological benefits of urban trees to be extended across varied landscapes.
Our expanding knowledge of urban forests must address these gaps in order to demonstrate the value of urban tree plantings as a tool in attaining state air and water quality goals. Similarly, proponents of implementing green infrastructure to address stormwater management issues are advocating for legislation that will promote further research on the techniques, as well as encouraging the EPA to integrate green infrastructure technologies into their regulatory programs.
The need for future research on urban forests is great, but it shouldn't be overwhelming. While key research has already been conducted to form the framework of our understanding of urban forest ecosystem services — including air and water quality, heat island mitigation, wildlife habitat, and carbon sequestration — we now need to take these lessons learned and continue expanding upon them to better maximize our understanding of our urban forests' potential into the future.