Check out this week's Forest Digest:
"What puts forests more at risk — climate change or attempts to counter it?" — NewsWorks.org
The U.N. report on climate change urges investors to drop fossil fuel stocks in favor of renewables while also giving advice to policy makers including the restoration of forests, which play the vital role of absorbing carbon and limiting greenhouse gases. Nancy Baker, who has a graduate degree in forestry, is taking steps to heal what she sees as a sickness in her woods and prepare them for a warmer climate. She pulls out and poisons invasive species and tries to treat her sick trees — an expensive and time consuming process. This is known as assisted migration. Is this a risky remedy?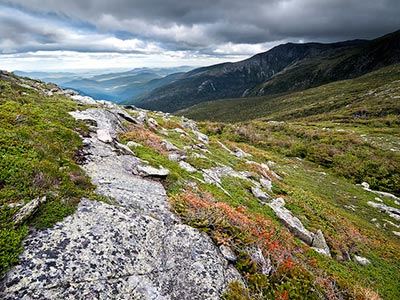 "Free entry this weekend to White Mountain National Forest" — WMUR-Manchester
It's free to enter the 880,000-acre White Mountain National Forest this weekend, in honor of Veterans Day. The day use fees are waived from Saturday through Tuesday. "This is our way of saying thanks to the brave men and women — past and present — who put their lives on the line every day to keep us safe at home," said U.S. Forest Service Chief Tom Tidwell. "We encourage veterans, their families and all visitors to take time out over the holiday weekend to enjoy the benefits that nature provides at forests and grasslands throughout the country."
"Weekly 'mood walks' are an antidote to anxiety and depression" — TheStar.com
The York Region and South Simcoe branch of the Canadian Mental Health Association (CMHA) organize weekly mood walks, which harness nature's healing powers to help those with mental illness. Growing evidence of how green space benefits mental health inspired the CMHA's Ontario chapter to launch Mood Walks in partnership with Hike Ontario and Conservation Ontario, funded by a $150,000 provincial grant.
"One tree can feed a family of four in Jamaica for life" — Alberni Valley Times
Edwin Knight has been involved in the TREESTHATFEED project on behalf of the Rotary Clubs of Port Alberni and the Rotary Club of Port Alberni-Arrowsmith. The Ministry of Education is spearheading a tree-planting initiative in schools that is aimed at providing nutritional and economic benefits to students and institutions. This project is a good example of sustainable development in that planting trees has environmental benefits and the benefit of increasing food supply for the Jamaican population while promoting national food security.