The work of Oregon-based photographer Tatiana Boyle is featured in the Fall 2013 issue of American Forests as the "Last Look." In this American Forests web exclusive, Boyle shares the story behind her transition from film to digital and recounts one image she had to get in over her head to capture.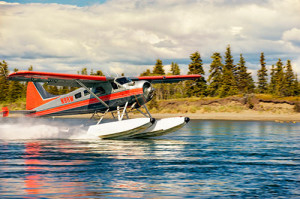 When and why did you become a nature photographer?
I'm a travel photographer and picturing the nature of a particular place makes a complete story. I gradually came to still photography from motion picture films in the 1980s.
Do you have a favorite story from your quest for beautiful photographs?
Every trip has a story — or several of them — including some happy and safe escapes. There are moments in time when everything comes together — not only in terms of story-telling and photo composition, but also in terms of local human communications and a sense of presence.
Where is your favorite shooting location?
Any location where the creative process takes me. It can be either outdoors or in a studio.
What was the most difficult image you ever tried to capture?
A sinking boat in the Pacific; I was on that boat.
Do you have a favorite photo?
I have a few — they may change from year to year. One of them is a portrait of an old tribal Shaman created many years ago in a remote eastern Siberian village.
Which other photographers do you admire?
Among nature photographers, I appreciate the work of Frans Lanting and George Lepp. They are my teachers.
Do you prefer digital or film, and why?

I studied film photography and used to work exclusively with endless miles of color reversal film. After many years, it was no surprise when I became allergic to color developers. Stages of digital process are technically complex, but they are non-toxic. I also prefer digital because of its quality.