By Dylan Stuntz, American Forests
This is part of an 11-blog series on our work with Alcoa Foundation. Learn more here!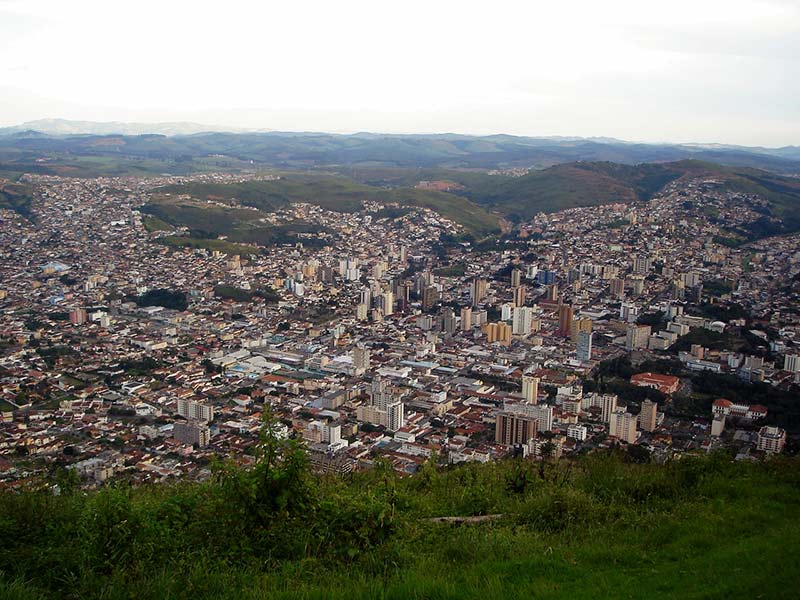 In Poços de Caldas, Brazil, the Associação Poços Sustentável wanted to plant forests within the city, but there wasn't enough space for an urban forestry program. The solution? Pocket forests: Micro-regions of native trees that restore plant life and integrate forests into the urban environment.
To bring this project to fruition, Associação Poços Sustentável is partnering with American Forests and Alcoa Foundation. The project includes 620 trees planted in three areas across the Poços de Caldas metropolitan area, integrating native trees from the Atlantic Forest region into the urban environment.
The pocket forests will create benefits of native forests on a smaller scale, incorporating forest elements with the city landscape. The trees will provide improved water infiltration of the soil, decreased stormwater runoff, protection against erosion and enhanced habitat for wildlife.
Associação Poços Sustentável is a nonprofit committed to environmental justice and urban sustainability, through crafting coalitions of diverse segments of society that have a vested interest in conservation. The goals of the organization expand beyond holding tree plantings and restoration projects, including empowering local citizens to learn about the subject, thus enabling them to lead conservation movements on their own.
The Poços de Caldas plantings will provide educational opportunities to members of the public, showing that native trees from the Mata Atlântica can thrive. Lectures during the plantings will allow members of the public to hear about the native ecosystem and learn how to care for the trees. Seeds will be distributed, allowing local citizens to take the initiative to create similar plantings wherever they may find space. The plantings will be comprised of native, endangered species, collected in partnership with the Brazilian Botanic Gardens Network. Each unique species will be labeled, to provide environmental knowledge to anyone curious about the pocket forests.
Not only do the small-scale forests provide educational opportunities, they also allow forests to start to take root in areas that are disused or underutilized. The 620 trees will provide countless benefits in spaces where larger forests would be unable to flourish.