By Dorothy Hastings, American Forests
American Forests, in partnership with Alcoa Foundation, recently provided a grant to the Spanish nonprofit Ecoherencia, SCA for the Restore Our Natural Land with Alcoa project. Starting in October 2018 and ending in May 2020, the partnered organizations will engage local volunteers and governments in reforestation projects with the goal of planting 4,900 indigenous trees and shrubs around Spain.
Since its founding in 2012, Ecoherencia has planted over 12,200 trees across Spain and has interacted with over 30,000 people. Their commitment to ecosystem restoration, maintenance, education and citizen involvement, combined with American Forests and Alcoa Foundation's shared goals of conservation and community engagement, will help to restore and sustain wildlife and habitat across Spain.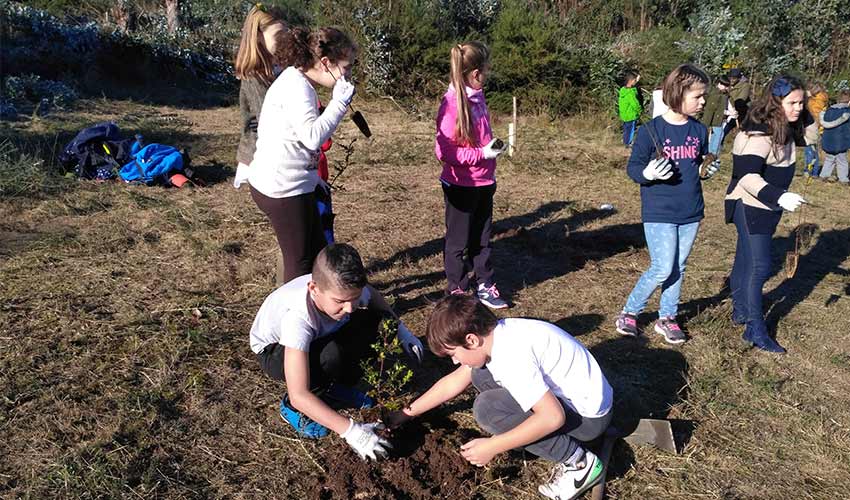 "This project is essential to be able to carry out the ecological and environmental recovery of these selected areas where we have been working for years," said project director Patricia García Peña. "We are working on different habitats and ecosystems trying to restore the biological processes that make them sustainable."
Spain is known as a biodiversity hot-spot and is recognized as being one of the most biodiverse countries in the European Union. However, its forests and wildlife are threatened by environmental degradation, fragmentation, development, desertification and climate change. The project's restoration efforts in largely degraded protected areas have the power to recover flora and fauna, and most importantly, keep them recovered.
Tree-plantings will occur in Guadarrama National Park in Madrid; Aviles in Asturias; Arteixo in A Coruña; Cervo in Lugo; and San Ciprián in Lugo. To ensure long-term restoration, the project works with local communities and governments in each location, and depends on the participation of about 550 volunteers, Alcoa workers and school children. Involving and educating those who experience first-hand the effects of environmental degradation empowers them to make a deep-rooted change to better their community and our Earth.
"We believe that raising awareness about the importance of ecosystems, their biodiversity and the need for their recovery is a very important part of this project," Peña said. "We also underline the responsibility that we all have, as users of the environment and nature, in the state of conservation."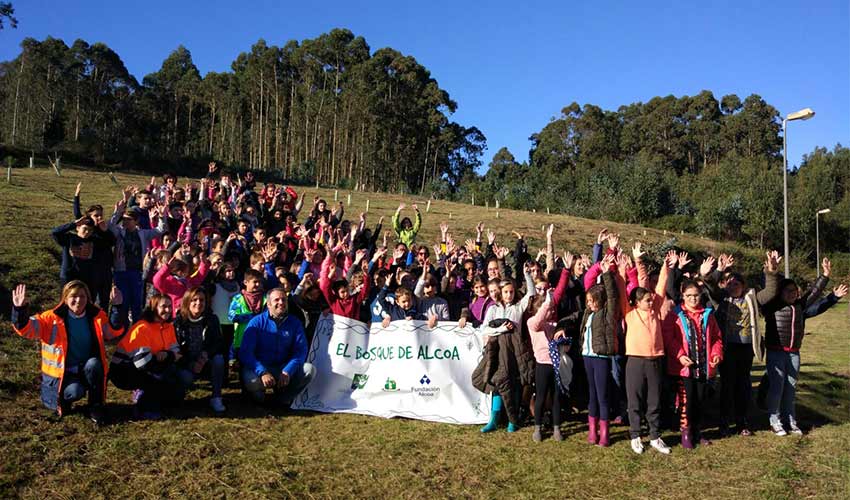 Forests cannot be re-established over night, but investing in forests for our future means building a respect for their importance to our ecosystem, followed by continued sustainable action.