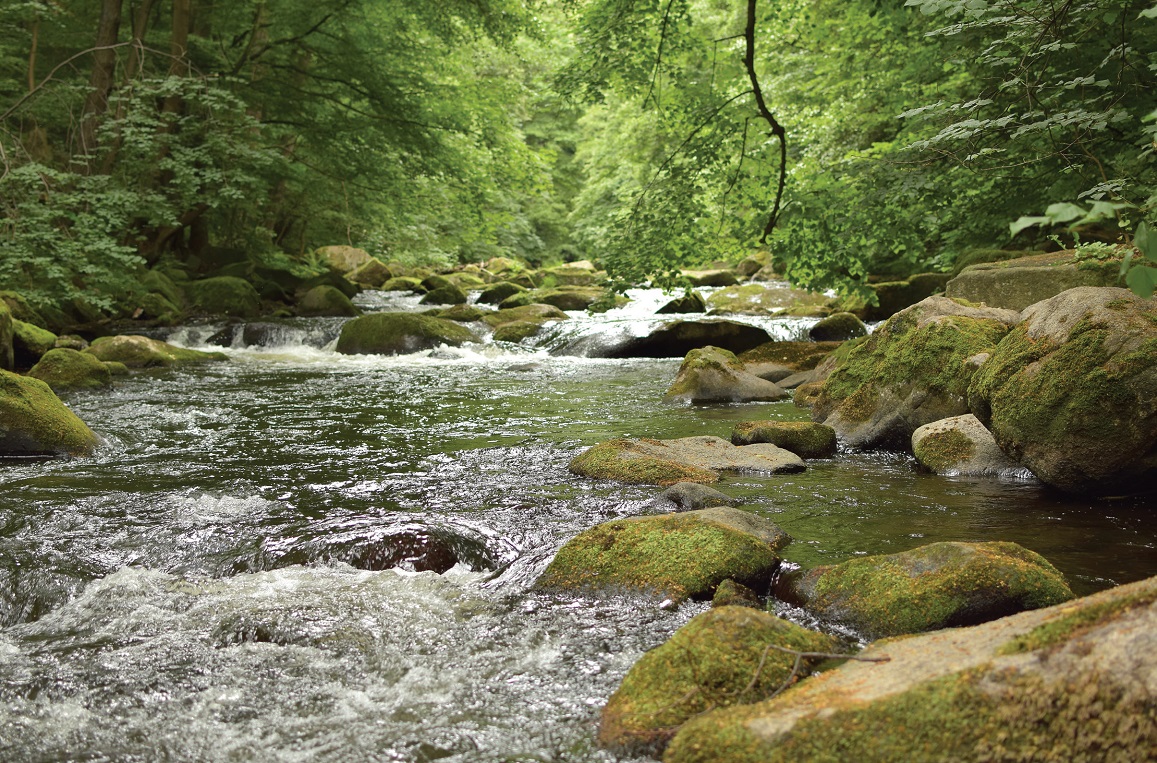 THIS CONGRESS is utilizing the Congressional Review Act (CRA) more than ever before. The CRA, passed in 1996, grants Congress the power to disapprove of any regulation made by a federal agency, in a significantly shortened legislative process, so long as it's considered by Congress within 60 legislative days of its implementation. Due to the legislative calendar, that means any Obama Administration regulations dating back to June 13, 2016 could be repealed by members of Congress. Before this session, the CRA was successfully used only once in 2001, overturning an Occupational Safety and Health Administration rule passed during the Clinton Administration. Since the beginning of the 115th Congress in January 2017, there have been more than 80 "resolutions of disapproval" introduced in the House of Representatives.
Two resolutions that directly affect our forests have passed both houses of Congress and have been signed by President Trump: First, the Stream Protection Rule, which protected several hundred miles of streams and waterways, and the forests they run through, from toxic byproducts like lead and arsenic produced by mining and drilling operations; and, second, the Bureau of Land Management (BLM) Planning 2.0 Rule, which helped shorten the formal and lengthy land use planning process and provided predictability to all stakeholders. The BLM rule expanded the chances for public suggestions on the management of public lands, especially those who live in the western U.S. and in close proximity to these lands. A third resolution protecting wolves and bears in Alaska's wildlife refuges from extreme hunting is waiting for his signature. Now, that these "resolutions of disapproval" have been signed, the agencies cannot issue a new rule to cover these issues that is "substantially the same." Congress must enact a new law on the issue for the agency to be allowed to regulate it again.
Endangered Species Act: "Modernizing" Is Code for Dismantling
THIS FEBRUARY, the Senate Committee on Environment and Public Works held a hearing on "Modernizing the Endangered Species Act (ESA)." Some senators came to the conclusion that the ESA is inherently broken because only a handful of species have been fully recovered and delisted. The reality is that 98 percent of species listed have been stabilized, kept from going extinct and placed on the long path to recovery.
The purpose of the ESA is to protect and recover imperiled species and the ecosystems upon which they depend. To recover a species often requires addressing the immediate threats and then rebuilding habitat within the ecosystem, a process that can take decades. The slow pace of recovery for many species is also hampered by lack of resources, with the ESA chronically underfunded given its ambitions goals. To avoid having to list species in the first place, Congress should provide more resources to preventative programs like the State and Tribal Wildlife Grants Program.
Throughout its history, the ESA has been frequently cited internationally as the gold standard for conservation policy because of its comprehensive approach that not only stops further harm to species by listing them, but also protects and restores their habitat. American Forests will continue advocating for protection of endangered species and the ESA.
Trump Administration's FY2018 Budget: Clear-Cutting Our Forest Programs
ON MARCH 16, 2017, the Trump Administration released its FY2018 budget. Looking to offset a $54 billion increase in defense spending, draconian cuts were proposed across agencies which would put our forests at risk. With a 21 percent cut to Department of Agriculture and the U.S. Forest Service, a 12 percent cut to the Department of Interior and a 31 percent cut to the Environmental Protection Agency, our nation's forests, national parks and national wildlife refuges are in jeopardy, along with our clean water and clean air.
The 21 percent proposed cut to the Department of Agriculture harms rural America and our forests, both wildland and urban. If the 21 percent is evenly distributed across the agency, it would mean an approximate $1.5 billion cut to the U.S. Forest Service. The cost of wildfire suppression already consumes more than 50 percent of the U.S. Forest Service budget forcing even deeper cuts in other programs to make up the difference. This means huge reductions to restoration, greening our cities and limits access to recreation. These cuts will not only deter the U.S. Forest Service in fulfilling its mission, they will also prevent millions of dollars going to state forest agencies, which rely heavily on such federal support. If a wildfire suppression budget fix does not pass this year, the U.S. Forest Service will again have to transfer funds from other program areas to cover the costs. Borrowing funds from programs that already have a 21 percent reduction is unsustainable.
Rebecca Turner writes from Washington, D.C. and is American Forests' senior director of programs and policy. Spring policy interns Austin Bosworth, a junior at College of the Holy Cross, and Maverick Ryan, a sophomore at American University, also contributed.