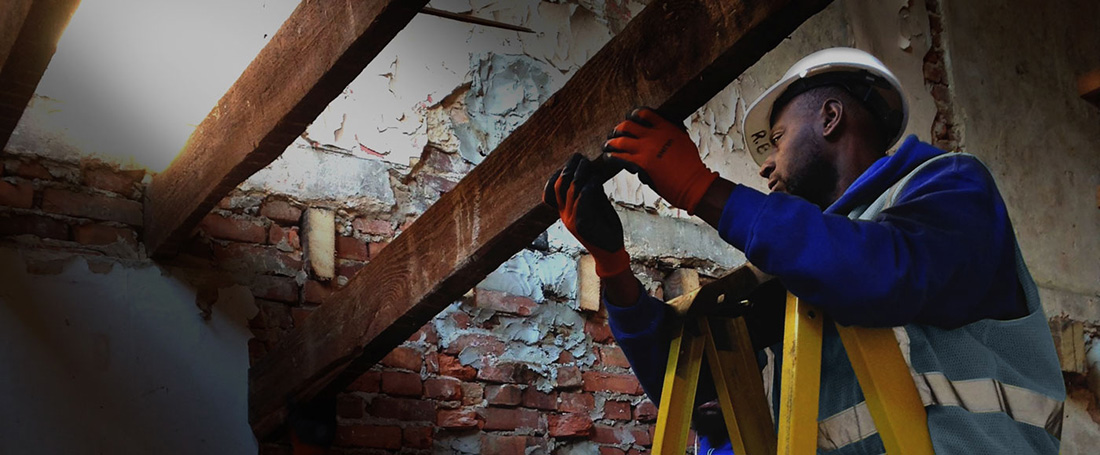 LARGE TREE BRANCHES and used timber piled up at Baltimore's 5-acre forestry waste station called Camp Small.
Many of the branches were from trees in Baltimore damaged during storms. Or, they had been cut from trees to make room for new construction. Nearly 78,000 tons of this type of wood was brought to Camp Small by city crews every year just to be thrown out.
But that was a few years ago. Now, Baltimore, and close to a dozen cities across the country, are reusing this reclaimed wood instead of throwing it out. They are repurposing it in new construction, residential repairs and remodeling, packaging and shipping, and to make furniture, railroad ties, fencing and other products.
Many are following the guidance on why and how to do so that is captured in the new Urban Wood Reuse Action Guide on the Vibrant Cities Lab website. The guide, derived from a workbook written by the U.S. Forest Service's Northern Research Station in Baltimore, offers step-by-step instructions on building a wood reuse economy. Topics in it range from how to form strategic partnerships to identifying methods and tools to count, salvage, sort and produce wood products. It also offers financial strategies to raise capital and increase cash flow. And, it suggests tools for evaluating social, economic and environmental impact.
American Forests incorporated the guide into Vibrant Cities Lab because of the many economic upsides to reusing wood. Jobs — such as hazardous tree removal, lumber processing and building furniture — are created. Cities save money because they don't have to pay for wood waste to be thrown away, energy costs are reduced and fewer social programs are needed (due to the uptick in jobs created by this new economy). Cities also make money through new revenue streams from offering city-harvested wood products.
There are also environmental benefits of this practice, such as sequestering thousands of tons of carbon in the products created with reused wood.
Urban wood reuse operations can be used as a tool for human empowerment, creating a positive feedback loop in cities and helping those most in need of careers by increasing the pool of trained green-collar workers. For example, Humanim, a Baltimore-based nonprofit, trains and pays hundreds of people who would normally be left out of the workforce. One such individual transitioned from being unemployed to being a homeowner sending his child to college because of this urban wood economy.
"American Forests believes a healthy urban forest should be managed like a traditional forest, and that includes turning wood into products after their life cycle as a city tree comes to an end," says Ian Leahy, vice president of urban forestry at American Forests.
Reclaimed wood from trees in cities could comprise nearly 30 percent of the annual hardwood consumption in the United States. There's a lot of wood from which to choose. Approximately 17 percent of municipal waste nationwide is from some form of wood. And remarkably, a little more than a decade ago, the amount of urban tree and woody yard waste generated nationally exceeded the volume of timber harvested from U.S. national forests.
"When recovered wood, like building materials, old furniture or even storm debris are treated as waste, there is a missed opportunity to reap the full benefits of those material resources," says Leahy.