Detroit
Eliza Kretzmann, Manager of Urban Forest Programs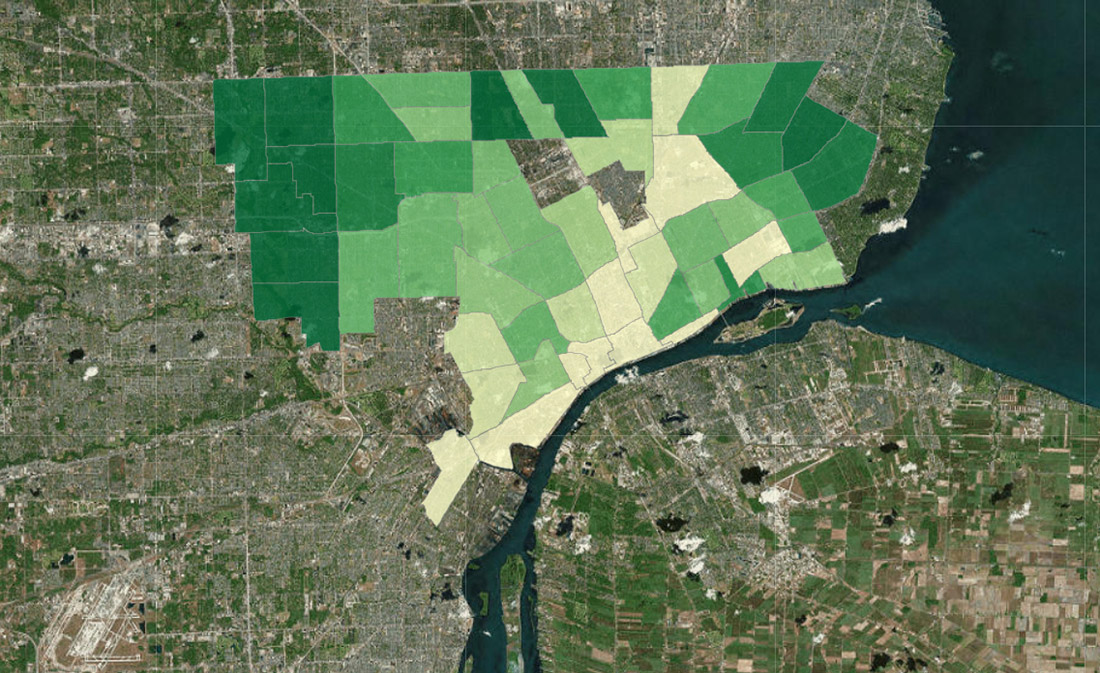 I FIRST VISITED DETROIT four years ago and was fascinated with the city's juxtapositions: Colorful farm-to-table restaurants sprouting next to burned-out buildings, a beautiful river walkway with broken bricks like missing teeth, and grand neighborhoods slowly succumbing to nature.
Now, community gardens rise between canyons of brick, colorful public spaces overflow with people, and murals bloom across concrete. Yet, many neighborhoods remain in decline, with community leaders seeking innovative solutions.
With funding, volunteer and technical support from Bank of America and the U.S. Forest Service, American Forests has been building a robust local coalition that includes city agencies, local nonprofits, universities and businesses. This team has developed urban forestry priorities for citywide planning efforts to guide long-term reforestation efforts. We have planted trees and helped develop an inexpensive model for revitalizing vacant land through the Osborn Outdoor Education Center, which has been replicated elsewhere in the city.
Our current focus is on creating and supporting urban tree nurseries on underutilized land that can supply trees and create jobs in the city for years to come.
American Forests is providing much-needed capacity to a city busy reinventing itself.