Boston
Eric Candela, Senior Manager of Community ReLeaf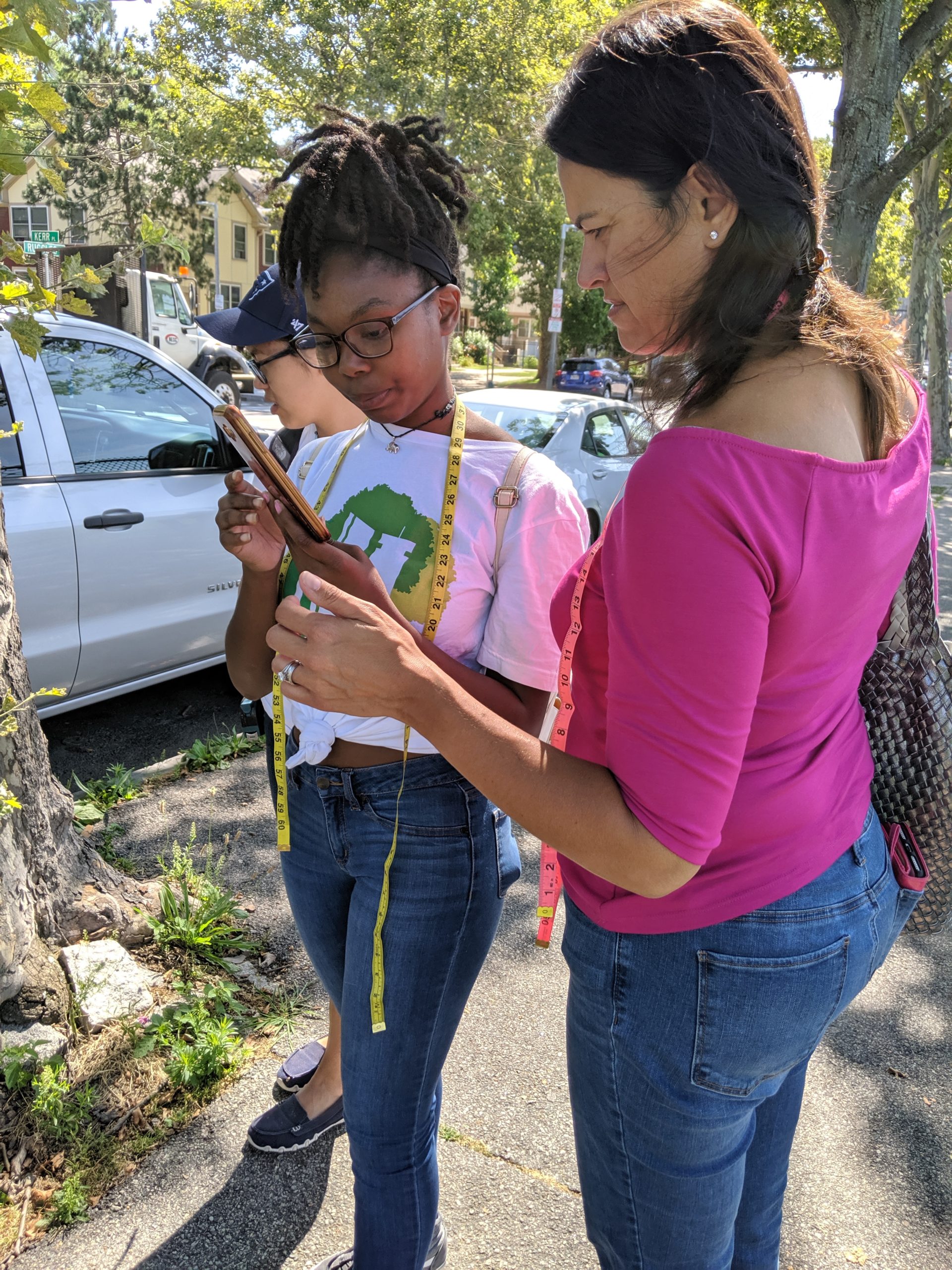 CELL PHONE IN HAND, Jason Sencharles walked through the streets of the Boston suburb of Roxbury on a sunny Wednesday afternoon in July. Not an unusual sight, especially given that Jason is a teenager. But what was out of the ordinary was that Jason wasn't using his phone to make a call or send a text message. He was using it to record measurements of street trees. He carefully recorded data about the species, age and health of trees in city tree pits and then typed the information into his phone.
Jason was one of nine high school students from across Boston's racial and socio-economic spectrum that was being paid to help Speak for the Trees Boston conduct a tree inventory in Roxbury and Dorchester. Over a period of seven weeks, they collected species and size data for more than 3,800 trees and identified 600 vacant tree pits that are candidates for new trees.
This information will help the City of Boston's ongoing efforts to monitor and maintain the city's tree canopy. That's important, given the critical role of urban trees in purifying the air, cooling neighborhoods and more.
What is even more important, though, is the experience Jason and his peers had that day. They earned some money. But they, too, had an opportunity to learn about trees and get connected to their community, which means they are more likely to become advocates for building a healthy tree canopy in Boston and, perhaps, beyond.
"Prior to having this job, I didn't know how important trees are in the city," Sencharles said. "Now that I've had this experience, I'll always have a lot more appreciation for the trees that are all around us."
Eric Candela writes from Detroit and is American Forests' senior manager of Community ReLeaf.