With obesity rates constantly climbing and 75 percent of adults not consuming the recommended five servings of fruits and vegetables, could trees help humanity pick a pear in place of a burger? Many cities believe that free fruits and vegetables could be a simple way to engage the public and help us all stay healthy. Cities are seeing trees and plants that provide fruit, vegetables and nuts pop up all over — in medians, parking lots, abandoned lots, sidewalks and even graveyards.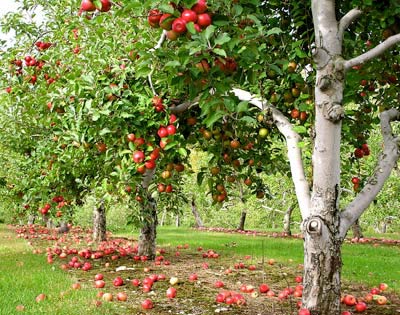 It is a sad fact that eating fast food is cheaper than buying fruits or vegetables. The CDC recommends that fresh and free produce be made as accessible as fast food. I can see it now: Instead of a morning commuter running by a McDonalds, they can simply roll down the window and pick a fresh fruit.
As reported by CNN, plots of "forgotten" land in cities are being utilized by gorilla gardeners, who come in and plant produce — often in the night to avoid detection — but urban gardening is growing beyond these guerilla efforts:
In Seattle, city officials are creating a seven-acre "food forest" is being opened that will grow all types of food from apples and raspberries to walnuts.
In Provo, Utah, instead of placing planters that are expensive to maintain outside city hall, city planners planted produce plants instead, which were less costly for the city to maintain and let visitors go home with fresh food.
Urban gardening isn't just for those on the West Coast, though. In Cincinnati, food crops are being planted along 28 miles of the Ohio River to provide a food source within walking distance to those who are not close to supermarkets. And the most famous address in the world has an urban food garden, as First Lady Michelle Obama planted an 1,100 square foot garden on the south lawn of the White House in 2009.
Here at American Forests, we also recognize the benefit fruit and produce trees can provide to urban communities. This year, in partnership with ALCOA Foundation, we are planting 500 fruit trees in Hannover/Hildesheim region of Germany. By planting on public and ecclesiastical spaces, as well as in the gardens of schools and other public buildings, this project is making sure the fruit it provides is available for all members of the community. As tree lovers and urban forests supporters, we definitely like the idea of fruit trees helping improve health, while creating nicer greenspaces in our cities.