"At the root of every vibrant city is an urban forest." This simple statement from the Vibrant Cities & Urban Forests National Call to Action speaks volumes to the importance of urban forests. Especially as urbanization continues to expand throughout our country, it will become increasingly important to understand just how crucial urban forests are to creating and maintaining vibrant cities.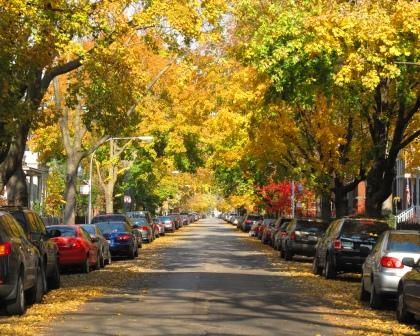 So, what does that mean for urban forests?
For starters, urban forests will benefit more people and become increasinglyessential as our landscape changes. To fully understand the role urban forests play, we must recognize that urban areas are ecosystems, and as a part of that ecosystem, urban forests are more than just the trees. Urban forests can include the urban parks, landscaped boulevards, public gardens, river corridors, greenways (such as green spaces with bike paths or trails) and more. They play a crucial role in the city ecosystem, including storing carbon, improving water quality and flow, decreasing air pollution and enhancing the overall well-being of the human population. Urban forests can help reduce noise, contribute to economic vitality and the character of a city and, of course, make a city a more aesthetically and emotionally satisfying place to live.
The Vibrant Cities & Urban Forests National Call to Action report, which was released in fall 2011, recognizes that while past societies have often considered cities and nature distinct from one another, we are now starting to better realize and understand the inter-dependent, dynamic relationships that exist within the urban environment. Providing 12 recommendations for the future of urban forestry, the Vibrant Cities National Call to Action seeks collaborative efforts to address some of the challenges facing environmental, economic and social trends affecting the health and sustainability of our urban forests.
Who will answer the call? Here at American Forests, we're committed to helping build support and funding for urban forests, and we hope others around the country will join in this effort to embrace our urban forests and vibrant cities. Which vibrant city has your love and support?